An out of this world week
Spirit week sets the tone for Pack-the-house basketball game and Winter Jam dance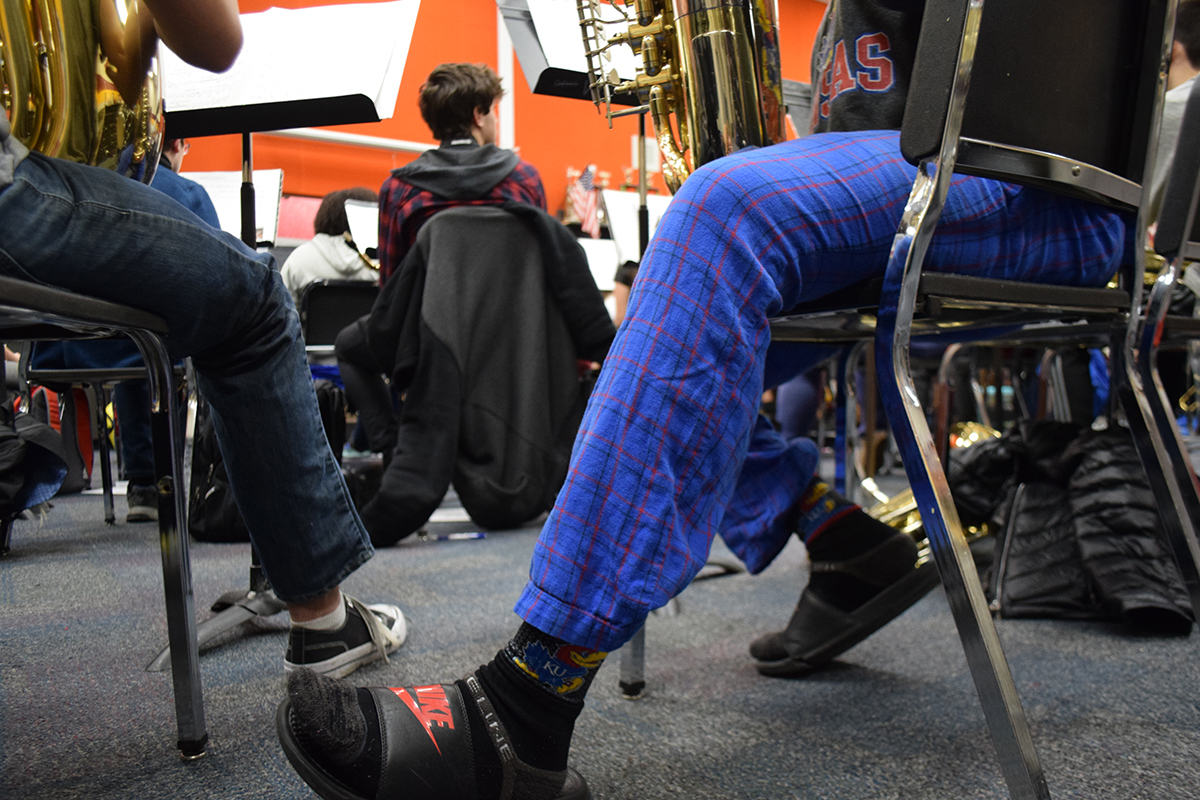 The varsity boys' basketball team will take on the Raytown South Cardinal's at 7 p.m. in the main gym on Jan. 12 for the annual Pack-The-House game, which serves to fill the student section stands with as many people as possible. This year the theme for pack the house is Space Jam. Directly after the game, students may attend the Winter Jam dance in the auxiliary gym. Tickets to the dance are $3 per person or $5 per couple.
The week leading up to the event will be a spirit week with each day having a different theme. Unlike homecoming and prom, the Winter Jam dance is not formal and students are encouraged to wear clothes that align with the Space Jam theme.
Monday, Jan. 8: Pajama pants day
Tuesday, Jan. 9: New Year's celebration day (formal attire)
Wednesday, Jan. 10: College day
Thursday, Jan. 11: Space or galaxy day
Friday, Jan. 12: Space Jam day (basketball or alien themed attire)
Additionally, the winter sports assembly will be held on Jan. 12 directly before the end of the school day in the main gym. Students and staff will follow an assembly bell schedule.