Recent News Stories
March 1, 2019
An impenetrable tension loomed over the building as students arrived to school on a late-December morning, just three days after the first incident of its kind. Preceding a school lockdown...
Senior Shorts are finally here
January 28, 2019
Weekend one of Shorts 2019 opens this week. Performances will be held on Thursday, Friday and Saturday at 7 p.m. in the Little Theatre. Admission is $5 per person.
Senior Makayla Cambiano's artwork chosen to represent the Senatorial District 17
January 28, 2019
For the second year in a row, a Winnetonka senior's artwork was selected to represent the Senatorial District 17 and hang in the Capitol building in Jefferson City. Succeeding 2018 graduate Harper...
New Makerspace Open House on Thursday, Jan. 31 from 8 a.m. to 2 p.m.
January 24, 2019
The Winnetonka library is hosting an open house on Thursday Jan. 31 from 8 a.m. to 2 p.m. to showcase their new Makerspace area. The event will be held in the Winnetonka library. Students will have...
Reports of gun fired in parking lot during dismissal, no one injured
December 14, 2018
Winnetonka High Schools' administration released this statement regarding reports of a student firing a gun into the air during dismissal: "At dismissal, a male reportedly fired a gun into the air...
Recent Feature Stories
November 5, 2018
Before you read, test your knowledge. It was a typical spring Friday in 2013: birds were chirping,...
November 1, 2018
Just last year North Kansas City Schools introduced the one-to-one initiative, allowing every one of...
May 14, 2018
A heart for medicine In a few seconds of silence, senior Rana Ekilah stands anxiously holding her mother's...
May 14, 2018
Arfon Abdi Involved in: Gold Medallion, Key Club, Medical internships, Muslim Student Association By...
Bullock earns spot on 2018 All-State Journalism Team
May 4, 2018
Junior Katie Bullock was selected as one of 10 students to represent the state of Missouri on the...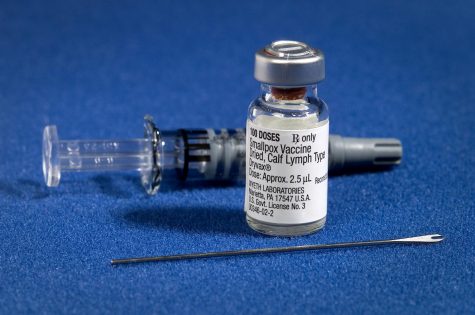 Elizabeth Payton, Editor-in-chief
February 26, 2019
It was over two decades ago that Dr. Andrew Wakefield, a former gastroenterologist from England, formally published his study that implied a potential link between specific...
Recent Editorial Stories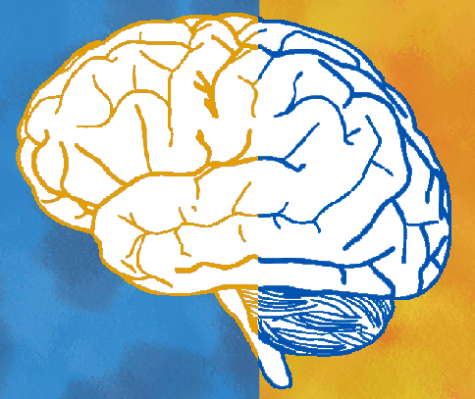 October 21, 2018
People with depression often feel like there is nothing in the world that can make the pain go away....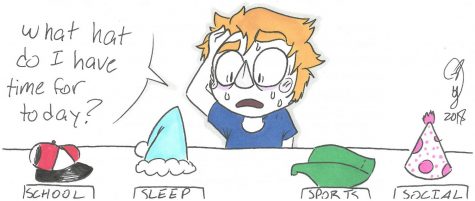 School start times should reflect student needs
February 5, 2018
Gage Rabideaux After years of school start times remaining relatively unchanged, the board of education...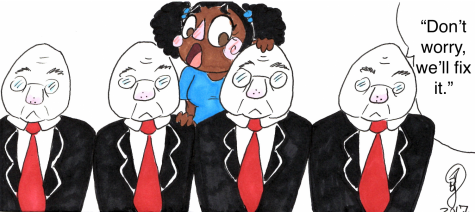 January 17, 2018
Gage Rabideaux In order to fairly and accurately serve and represent American citizens, the age, ethnic,...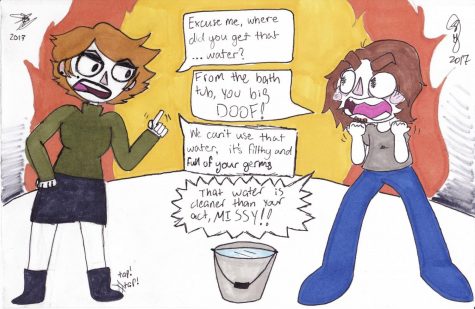 December 18, 2017
Americans are increasingly making decisions on issues just because it has Republican or Democrat...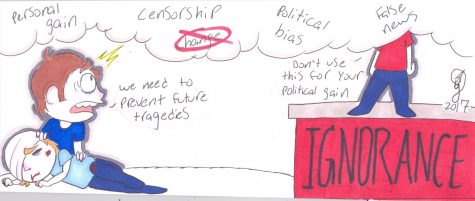 When tragedy strikes, so should the response
October 30, 2017
Art by Gage Rabideaux News media and citizens should use tragedies as a reason to voice their opinion...