Finding their balance
Boys' basketball team works to harness individual talent to create strong team dynamic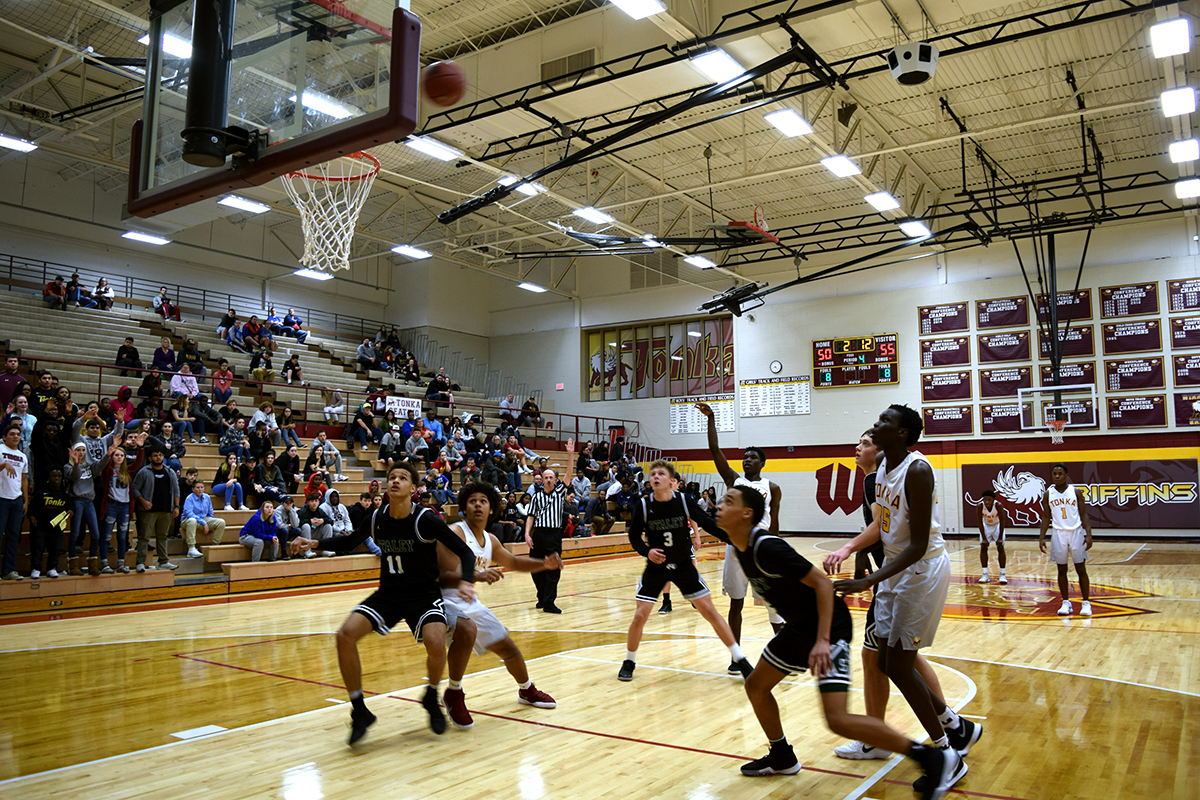 After winning three out of their first six games, the varsity boys' basketball team has already tied their previous season record, and they show no sign of slowing down. Now, both athletes and coaches are already looking towards the end of the season with the hopes of becoming conference champions.
"I think they were kind of shocked. We won a game at the buzzer and they were going crazy in the locker room afterwards. We finally got them calmed down, and then I went nuts," head coach Todd McGuire said. "I told them, 'an ugly win is better than a beautiful loss.'"
With a 3-3 record as of Dec. 11, the team has shown that they are capable of winning games. But according to McGuire, a shortage of players makes it hard to maintain scoring momentum.
"We're rather quick, but we're not very deep as far as varsity goes," McGuire said. "Right now we're only playing about six kids, but I'd like to be playing at least seven or eight. We're giving some of the younger kids who are sophomores an opportunity but they're going to make mistakes; it's just a part of growing and learning."
Although the team might be small and still has room to improve, according to senior Bol Tong it is stronger than it was in previous years.
"We're a fast, athletic team. We've got fast guards and we know how to attack the room, but our team chemistry right now is not very good," Tong said. "We need to work on moving the ball around so that we can get a good shot. The only way to fix that is practicing hard every day, getting in the gym and working it out there so that we know how each other plays."
McGuire believes that once mistakes made due to a lack of communication are resolved, players individual talent will show through.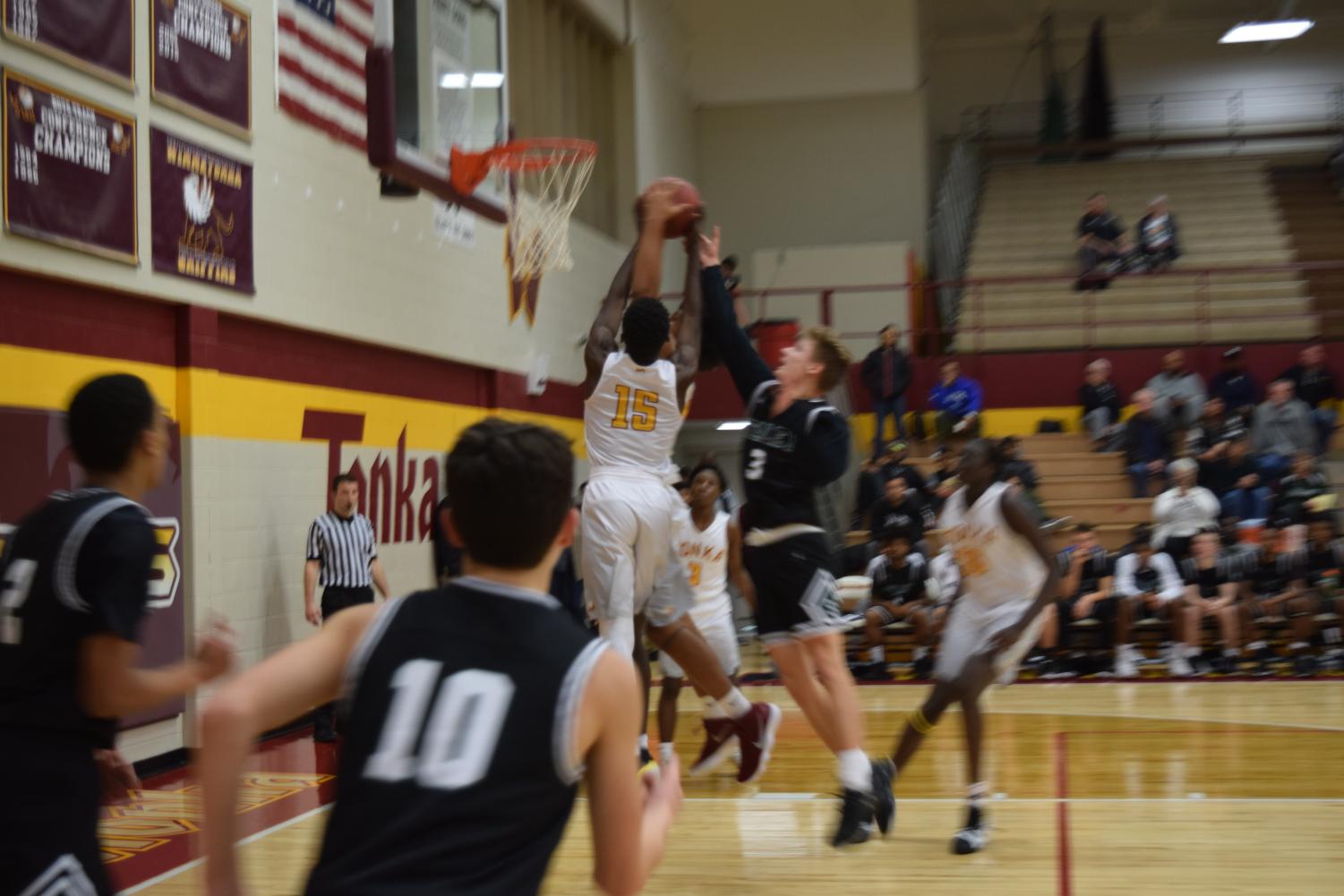 "Individually, we are better than these other teams but collectively we just need to learn how to work together," McGuire said. "We as coaches are just teaching and getting kids to understand that it's not what you do with the ball, it's what you do without the ball."
Although the team's overall skill level is higher than previous seasons, according to junior Nate Triplett, it will only be successful once athletes learn to communicate with one another.
"Personally, I'm just trying to stay on the floor and talk more and make it so that we don't get confused or have mixed signals," Triplett said. "There's definitely more talent this year, but we need to work together more. We're good at scoring – that's our main thing – but we'd do it more often if we were better at communication."
Each player is responsible for their actions on the court, however for Triplett, effective communication starts with leadership and cooperation.
"We need to actually pick our leaders on the floor; like who needs to talk," Triplett said. "Bol and Jonas are our leaders on the floor and hopefully if we look at them and they start talking more then we'll start talking more. We need to stop bickering and getting mad at each other. Instead we've just got to focus on the next play and how to make it great."
Last season, the boys' basketball team won just three games total. Now, according to McGuire, as the team begins to realize their own strengths they will also begin to harness those strengths.
"They don't understand what success is," McGuire said. "In the last few years, we've been down. We haven't won a lot of games. They just don't know what it takes to get over that hump, but I can sense it. It's coming. Once we learn how to do some fundamental things I think we're going to be incredible. I don't the kids realize how amazing they can be if they learn to work together. I'm proud, every day we're trying to get better."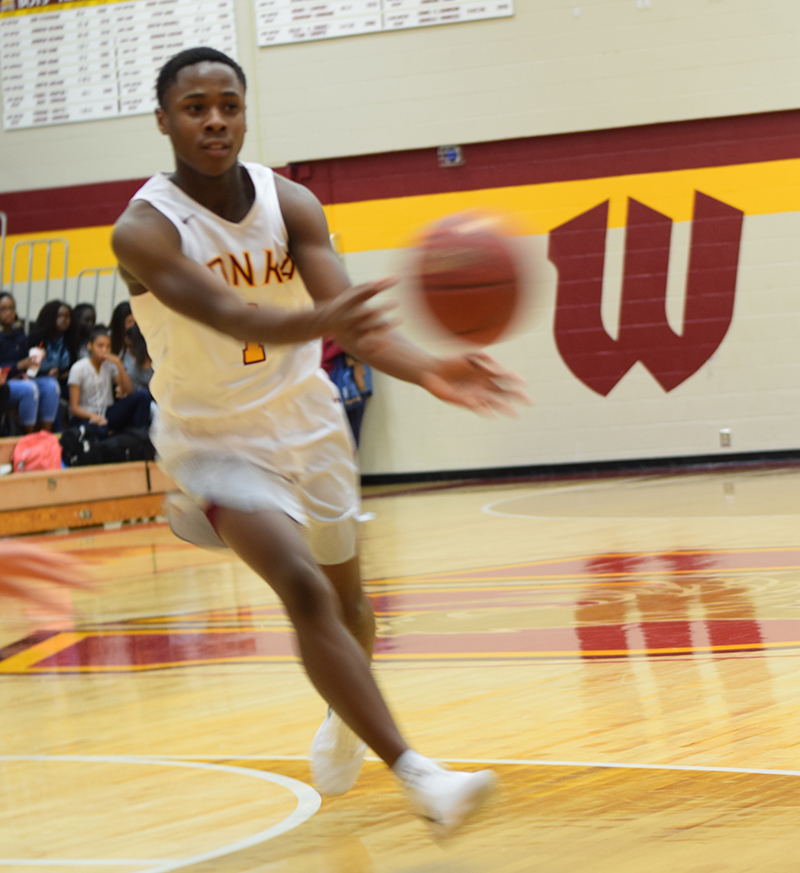 With the improvements being made, McGuire's goal for this season is to win conference for the first time since 2007.
"I really think this team could be scary when it comes time for districts," McGuire said. "Our schedule is extremely tough; our next three opponents haven't lost a game. But we want a conference championship this year. We've only had two of those in the history of Winnetonka because our conference is loaded with Raytown South and Grandview which are pretty talented teams."
McGuire is not the only person already looking forward to the end of the season. Tong is focused on not only a conference championship but also an attempt at state, which would entail winning conference, districts and sectionals.
"I'm looking forward to the postseason, seeing if we can make a state run. We've got guys who can play the game of basketball. We've got runners. We've got some shooters," Tong said. "Collectively we're a good group. We're getting up and down the floor, running and gunning, but it's going to take playing hard, being gritty and fighting through every game."
But before the team can think about making it to state, they must first put in work and practice on the court to build the fundamental skills that they currently lack.
"We just try to keep them focused and driving. I mean, it's the simple things," McGuire said. "If one guy breaks down it costs the whole team, and that's why I said they all have to be on the same page. We just keep on repeating until we get better."
Although students have a tendency to underestimate it, according to McGuire by the end of this season the team will not only have a positive record but will also be pursuing a postseason. The last regular season game will be against Kearney on Feb. 20.
"We're going to be scary good. We're going to shock some people," McGuire said. "These kids have the potential to win a district championship. I mean, a lot of people say, 'Oh it's just Winnetonka,' but if they can learn to play together – which is a tough thing to try to teach – they will be a tough team to beat."