Bullock earns spot on 2018 All-State Journalism Team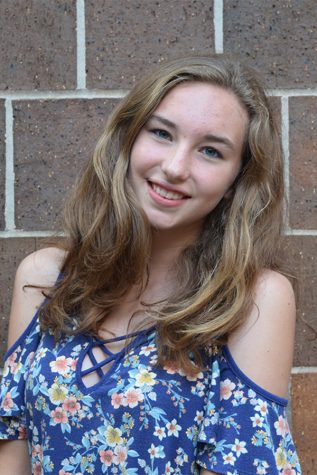 Junior Katie Bullock was selected as one of 10 students to represent the state of Missouri on the 2018 All-State Journalism Team. The Team recognizes those students who have proven themselves to be indispensable to their respective school media, recognizing those students who are "most valuable players" — those students whose leadership, energy, dedication and expertise make their publications possible, but whose main contributions often occur behind the scenes.
Now in her second year on staff, Bullock is the editor-in-chief for the Griffin Rites newsmagazine and Tonka News Online. She led both publications to top All-Missouri ratings this year and will submit overall and individual entries to the national contest later this month. She also manages the news operation's social media outlets. Individually, she has earned state recognition for her writing and photography and was honored as a national Pacemaker finalist for her writing last year.
"I have been exposed to more people in the last two years than ever before," Bullock said in her application essay. "I never imagined listening to other people's stories could mean so many things or the places it would take me."
Besides journalism responsibilities, Bullock is a member of the orchestra, a two-sport athlete and active in the poetry club, Key Club, NHS, FCA and other clubs. She is currently first in her class with an academic 4.0 GPA.
Bullock was nominated by her adviser, Laura Williams, who said she is extremely deserving of this recognition.
"Katie is the heart and soul of the school's news operation," Williams said. "She works hard and has excelled in this high-pressure, quality-required atmosphere. She is a creative force on the staff and has a strong desire to learn and improve with each story, each issue."
Each member of the All-State team will receive a certificate and a special engraved pin.
Besides Bullock, the All-Missouri Journalism team includes:
Noah Brown, Clayton High School
Mitali Sharma, Clayton High School
Skylar Laird, Francis Howell Central High School
Guadalupe Medina, Francis Howell North High School
Elyse Luecke, Grand Central Arts High School
Hannah Cohen, Kirkwood High School
Lily Hauptman, Ladue High School
Liza King, Richland High School
Haylee Roberts, Staley High School