Substituting Substitutes
Due to the pandemic, schools across the state face staff shortages.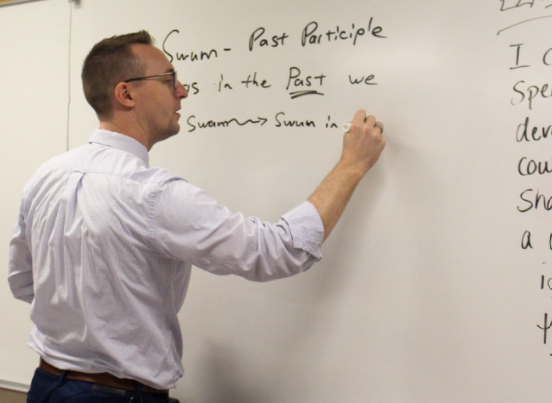 Eighty-six districts across Missouri closed their schools in January due to the staff shortages, including nearby Park Hill South High School.
Several state education departments across the nation, including Missouri and Kansas, have lowered the qualifications to be a substitute. At Winnetonka, substitutes no longer need a teaching certificate- they are only required to have graduated high school and have passed a background check.
Even with the benefits of allowing more people to substitute, schools continue to run short on substitutes, so teachers are still substituting for other teachers.
When teachers first started subbing for each other, they were giving up their planning time with little to no pay in return.
Though the teachers substituting now get paid for their time, it was something that they had to bring up to higher-ups.
"We are now paid more to fill in during our planning period than we used to be," Said English teacher Melissa Camarda, "But we did have to push for it."
Some students believe one issue has come with a reliance on substitutes; their teachers will find substitutes only for them to show up late, if at all.
However, some students also say they are not heavily affected by the teachers' absences. This mindset is a result of Covid-19 and having been in full or partial quarantine for the past school year; they learned to be responsible and caught up with their work by themselves.
The virus has desensitized students to the lack of a physically present teacher in their classrooms. Despite this, students feel frustrated that substitutes cannot continue the class' curriculum by themselves. When the teacher returns, they have to catch their students up on the work they did not understand while the teacher was away. This delay can cause students to fall behind the curriculum and cause more stress for both the student and the teacher.
"I don't like how [the substitutes] can't teach…they aren't familiar with the subject that they're teaching," junior Sarah Mohamed said.
The working environment for staff seems to only get more difficult, yet the pay stays stagnant.
"I think that [the staff shortage will] continue post Covid," said Camarda, "I also do think that if school districts haven't upped the pay for subs, they need to."