Under The Stars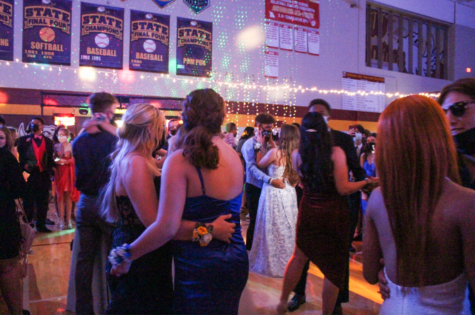 Following homecoming on the week of Sept. 19-25, students have feedback on the execution of the events.
Homecoming is an annual series of events that celebrates alumni. Alumni return to their respective school to honor the traditions and history. The events held this year were a dance, a parade, and assemblies. The dance took place in both gyms due to Covid precautions. This year, the overarching theme was Under the Stars.
"The theme was rather cliché. It made the whole experience a lot more boring. Star themes are done to death," sophomore Charlie Vitale said.
While there was criticism on the theme, there was also praise.
"A lot of people were really enjoying themselves, and you know, just having a lot of fun, and I thought it was pretty good, but it was like a nice little social thing for people," junior Adia Hazeslip said.
However, before some students could even get into the dance, they experienced holes in management. In the ticketing booth, there was inconsistency in admitting students into the dance.
"Some students weren't exactly able to get into the dance even though they had bought tickets," Hazeslip said. "Their names [were] on the list."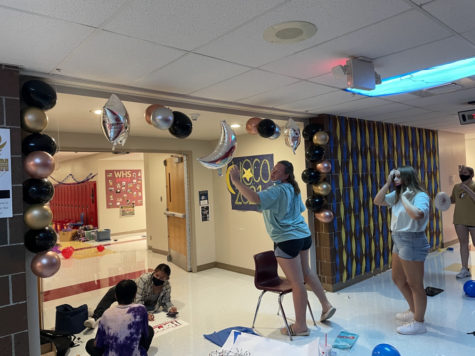 Tonka also had a parade as part of the homecoming festivities. In the homecoming parade, extracurricular clubs, as well as homecoming court candidates, paraded through the Maple Park neighborhood in cars and floats. Some participants had complaints on the parade execution as well.
"The line at the beginning was not great; no one knew where to go. They should just send out the order to the whole student body," senior Tucker Shay said. "There was a lot of distance between some floats and candidates."
After the line settled, the parade officially began.
"I had a lot of fun in the parade. I was on a float and I know that people participating had lots of fun," Vitale said.
Following the parade, students sat down for a pep assembly. The pep assembly was unique in that it was outside rather than inside. The location change led to some confusion on seating.
"Once the pep assembly started, things were falling off. I don't think anyone knew what to do. We were apparently supposed to sit with our class, but had no way of figuring that out," Vitale said.
Being a pep assembly, its purpose was to energize the student body. Students, however, were allegedly not feeling it according to Shay.
"It wasn't as school spirited as past assemblies," Shay said. "We were literally doin' 'Single Ladies' and heard only two 'woo's'. There was only spirit on like one of the class roll calls."
Feeder school students attended the assembly and cheered along.
"The future Griffins had us beat when football cheers happened. It was so bad it was funny," Vitale said.
Homecoming was handled differently this year, as the responsibility was given to the Leadership class rather than a separate homecoming committee.
"There was like eight different [plans]. Some were backup plans, others were just disagreements on what we wanted," Shay said. "Members just wouldn't show up to work outside of school."
Students noticed many practices for Homecoming that were new this year. Many students feel that these changes were good in execution.
"[The aux gym] was like a pretty chill spot to cool off for a bit, which supported the energy of the main gym." Hazeslip said.
Originally, outside guests were not allowed to attend the dance. Leadership overturned this rule.
"The best thing that leadership did was when we were able to fight for outside dates after admin said we couldn't bring outside dates. We had a meeting with the administration and got that changed." Shay said.