Club spotlights
While everyone else leaves school, these groups stay after, turning the otherwise empty halls into a grand stage where they come to perform their ideas. Likewise, while some may spend every other Friday just relaxing in a random classroom, these groups meet up and intently discuss their passions. Whether their forte is perfectly performing "Wonderwall" for the 100th time, making everyone around them laugh or naming off every anime on Netflix, these groups represent the time and dedication students put into their projects- their clubs. There are dozens of different clubs that have appeared and disappeared throughout Winnetonka's history, but the 2019-20 school year hosts over 50, each with its own story and purpose.
Embracing the awkward-
48th Street Players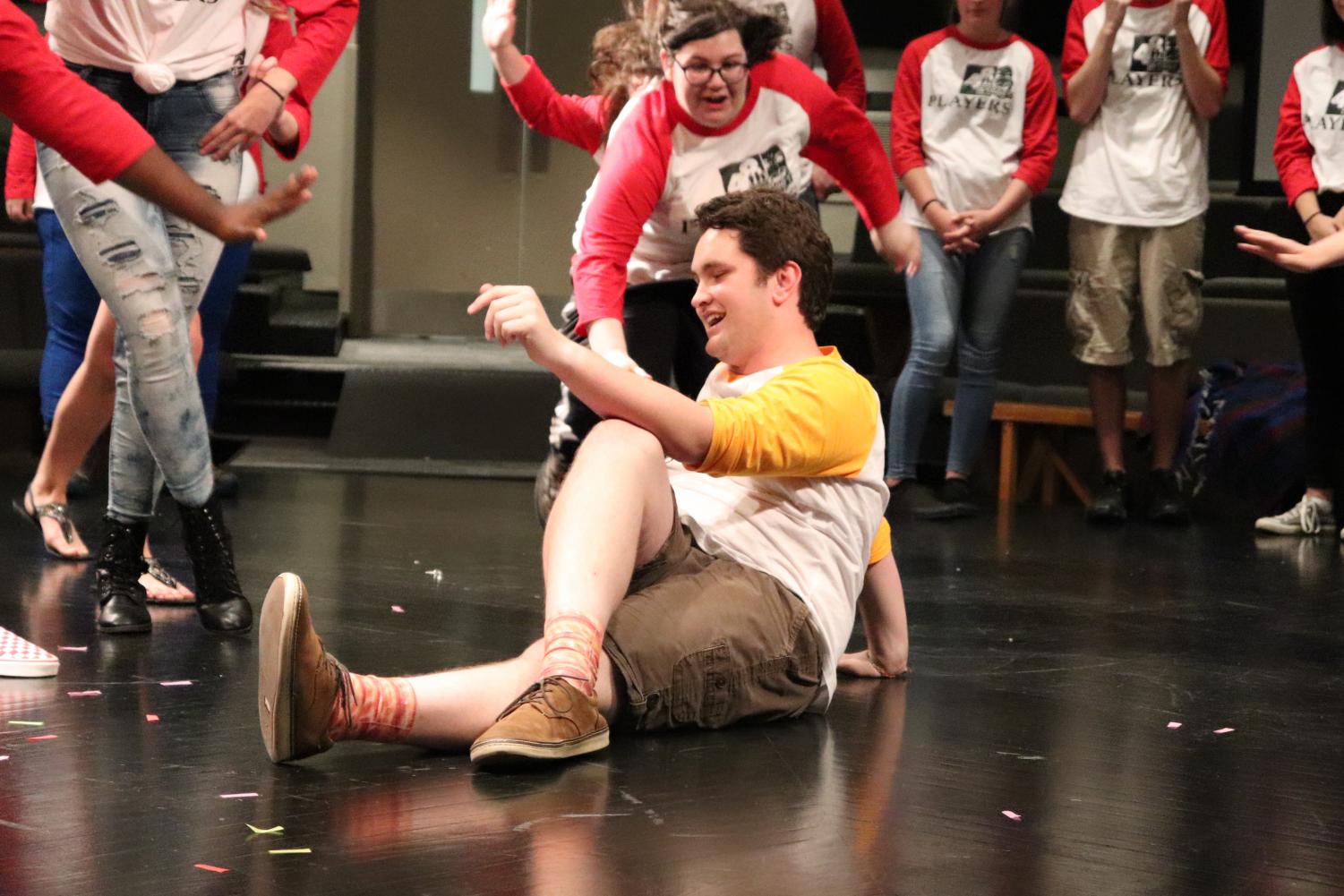 Two captains of the 48th Street Players, James Long and Jaelee Pittel, discussed their experiences leading the improvisational acting group.
"I think [one of the best] experiences is just seeing new members come in and fully get[ting] them to embrace the awkwardness…" Pittel said.
New members joining the 48th Street Players always means an exciting time for veteran players. According to Pittel, one of the best things about seeing fresh performers on stage is "seeing their eyes open up [as they] really immerse themselves in the overall culture of our club."
The 48th Street Players are all about sharing the stage and allowing everyone to enjoy a unique freedom to create hilarious characters, settings, and ideas right on the spot. 
"Anyone in the 48th Street Players is going to have one defining moment where they will have the spotlight in a performance and they will be the ones making the audience laugh," Long said. "And I think watching a 48th Street player have that moment has always been really cool for me because it's good to see that they're finally in their groove."
Pittel reflects on the growing popularity of the 48th Street Players.
"We're not necessarily like a sports team or anything, but with our advertising people definitely ask about us, which is good," she says.
Everyone's invited-
Healthy Living Club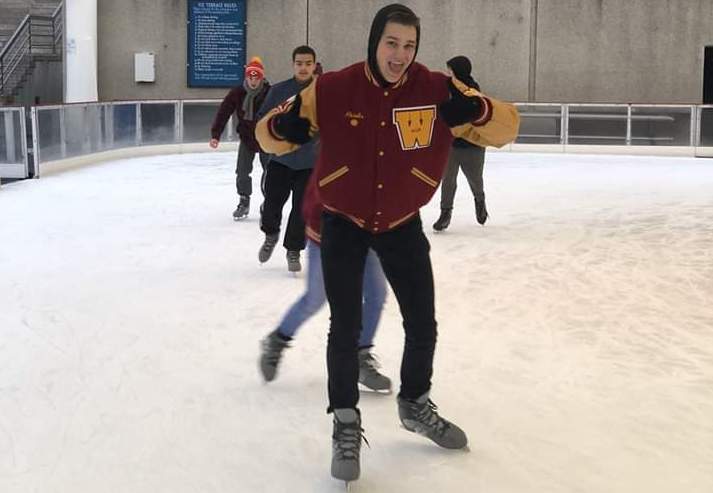 Mikayla Gandara, leader of the Healthy Living Club tells the story of how she came to found the club and her experience with it.
"It's a new community," Gandara said. "So it fluctuates a lot [as far as] who comes and goes, but the-outside-of-school activities, I tend to see more [engagement]. It's been a lot of fun, especially with our most recent adventure being ice skating."
Seeing as the club is relatively new, Gandara says that it doesn't get much traffic, relatively speaking.
"I mean, it's not as popular as Tea Club or GSA but I think it has enough traffic to get what I want done," she said.
Gandara hopes for her club to ultimately inspire wellness to all her peers.
"I think we can get more resources, more guest speakers to come in and the ultimate goal is just to inspire people to pursue their health," she said.
Gandara describes the Healthy Living Club's open-arms mindset of its community: "I think it's very open, very inviting and supportive, even if you're not necessarily ready to pursue your health; at least to get a start or a starting point."
Upon joining the Healthy Living Club, new members are sure to be greeted by a diverse group striving towards a common goal. "There's a lot of different types of people that are definitely in there," Gandara says. "And everyone's invited, and everyone can get involved in activities."
The Healthy Living Club has an easy way for new members to join. "Just come to room A-5 during club time, honestly."
Come together-
Guitar Club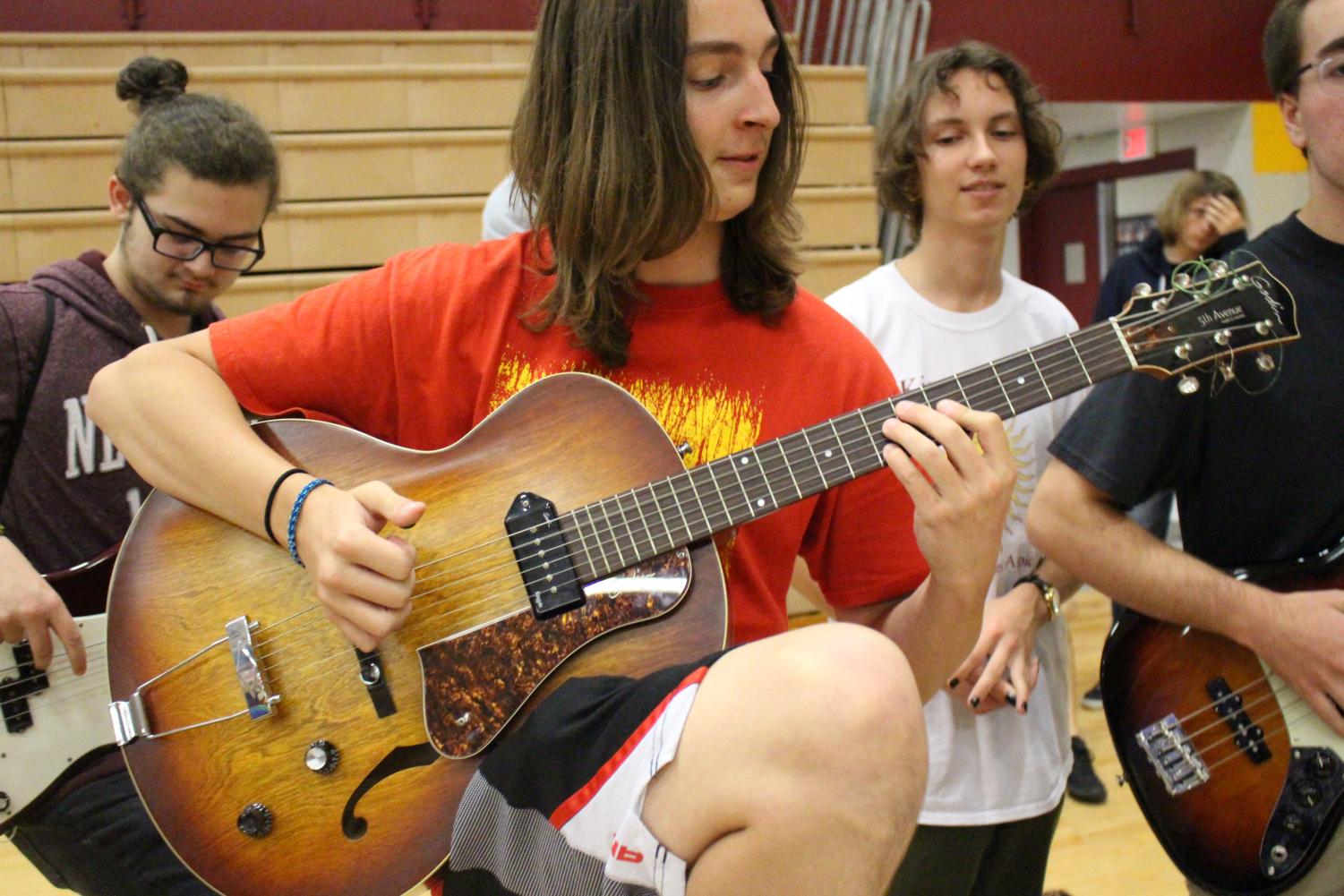 The Guitar Club is the hearth for all students passionate about guitars and other stringed instruments. Junior Kyle Herz is an active member of the Guitar Club as well as a member of the local band "Funeral Singer."
"I first started going here, one of my first experiences was walking into a classroom full of people (who) just all had similar mindsets," he said.
The Guitar Club has a large number of people with all types of different tastes.
"…You could see all the different areas of where people adhere to specific genres of what they enjoy," Herz says.  The sponsor of the club, Ian Johnston, also provides clips for students to watch while discussing their craft.    "The teacher was playing cool guitar videos he found and stuff like that."
Whether you're a trained professional or a curious beginner, joining the guitar club is straightforward and uncomplicated.
Herz explains, "If you want to just hang out and play guitar it's just not really much to just bring a guitar and we can hang out…Because we're glad to teach you and there's definitely many knowledgeable people in there that will be glad to help teach you and get you on your feet."