Homecoming 2019: No Place Like Home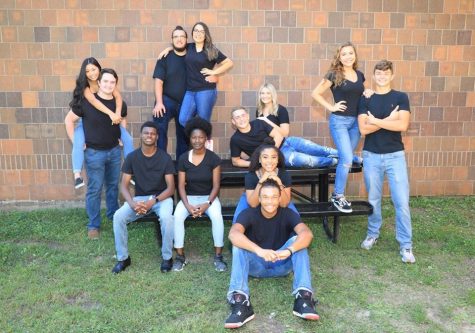 ★HOMECOMING COURT
Sending Congratulations to the 2019 Homecoming Candidates!
Sydney Baughman
Nick Bolton
Nicole Bolton
Cozmo Crum
Erika DeGuzman
Hayden Shay
Shelby Hakes
James Long
Jaelee Pittel
Ryli Mizner
Maya Smith
Jackson Moss
★2019 ALUMNI HALL OF FAME INDUCTEES
Michelle Capra-Homan Class of 2002
Debbie Joiner-Childress Class of 1984
Joseph Strada Class of 2000
Lauren Tischer-Hippe Class of 1998
Frank Weatherford Class of 1978
★HOMECOMING PARADE
Winnetonka's 2019 Homecoming Parade will begin at 1:00 p.m. from the school's student parking lot.
★HOMECOMING FOOTBALL GAME
Varsity Football game vs. Van Horn Falcons will be played at North Kansas City Schools District Football Stadium. Kickoff is set for 7:00 p.m. Half-time will feature the Induction of Alumni Hall of Fame members and the crowning of the 2019 Homecoming Queen / King.
★HOMECOMING DANCE
Saturday, October 5, 2019; 7:00 – 10:00 p.m.
The Homecoming Dance will be held in the Winnetonka Main Gym. Students must have a ticket and school ID; approved guests must have ticket and picture ID to be admitted to the dance. Tickets will be available during lunch September 30 – October 4; $8.00 per ticket / $15.00 per couple (No sales at the door.)
Winnetonka students who would like to bring a
guest who is NOT a current student at Winnetonka must complete a Visitor Permission Form and turn in by Wednesday, October 2. Visitor Permission Forms are located in the Main Office and Student Services Center. Guidelines for approval of visitors are listed on the form.