Green room revival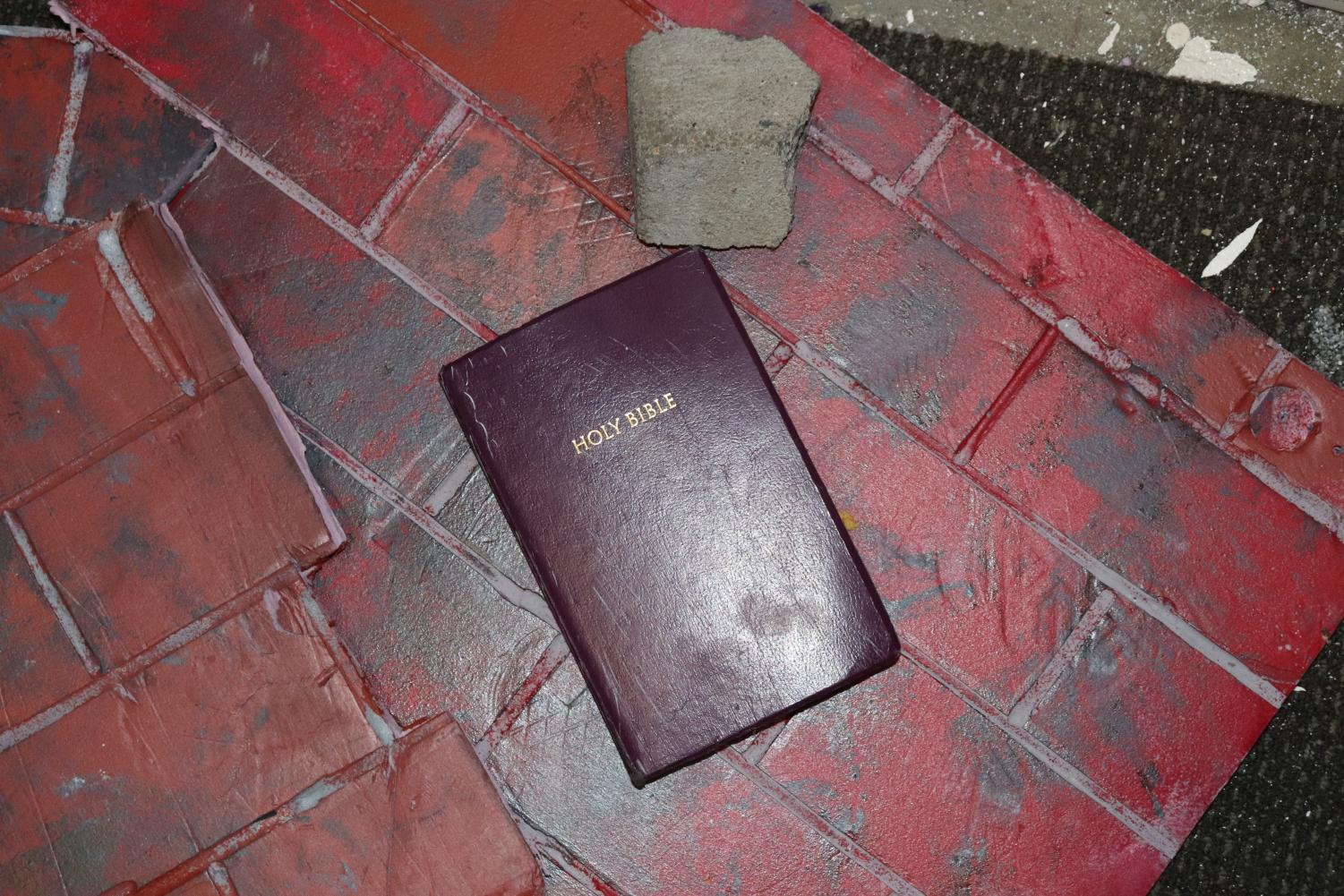 In May 2019, the school was devastated to discover a small group of students had vandalized the green room, a sacred-like place for theatre students to relax in between performances. Among the damages, the walls were broken in, couches slashed, costumes ruined and expensive equipment damaged.
In the aftermath of the event, Dr. Sheri Coffman and a few members of the theatre department assessed the damage and began the long process of replacing what was lost. However, contributions from several students, staff and community members helped make a quicker and more meaningful recovery.
"The theater students all pulled together, and actually, during the physical cleanup of the room, some of the music students and Mr. Elam came over and joined us and worked by our side as we put the room back in order," Coffman said.
Students within the theatre department immediately began fundraising with a bake sale led by now- senior Aarika Wilson. Funds from the bake sale were intended to replace all the damaged equipment.
"I single-handedly made all the cookies for the big sale," Wilson said. "The first day we made $200, and then…we got it approved to go for another day, [which was] another $200 for the department. We made $400 all together."
According to Coffman, the community also played a large part in replacing lost and damaged items by donating invaluable time, money and even furniture. The damage in the room itself was repaired by custodial staff over the summer.
"I had some parents who donated money to help us recover the funds," Coffman said. "And I had so many offers from everyone- from teachers, administration [and] the community, offering to help us replace our couches that were destroyed and the other furniture pieces. Then administration took care of getting all of the costumes that we could save; they got them to the cleaners for us and took care of the bill for dry cleaning them."
This school year, the green room continues to serve its purpose as a sacred area for theatre students, but the impact the event had on the department was far more than physical. Support from so many areas within the community and the theatre department itself resulted in a new-found sense of security.
"I think after the bake sale Coffman kind of realized that a lot of people did care," Wilson said. "I feel like we're a tighter circle. And I also feel like the school supports us a lot."