Instrumental spells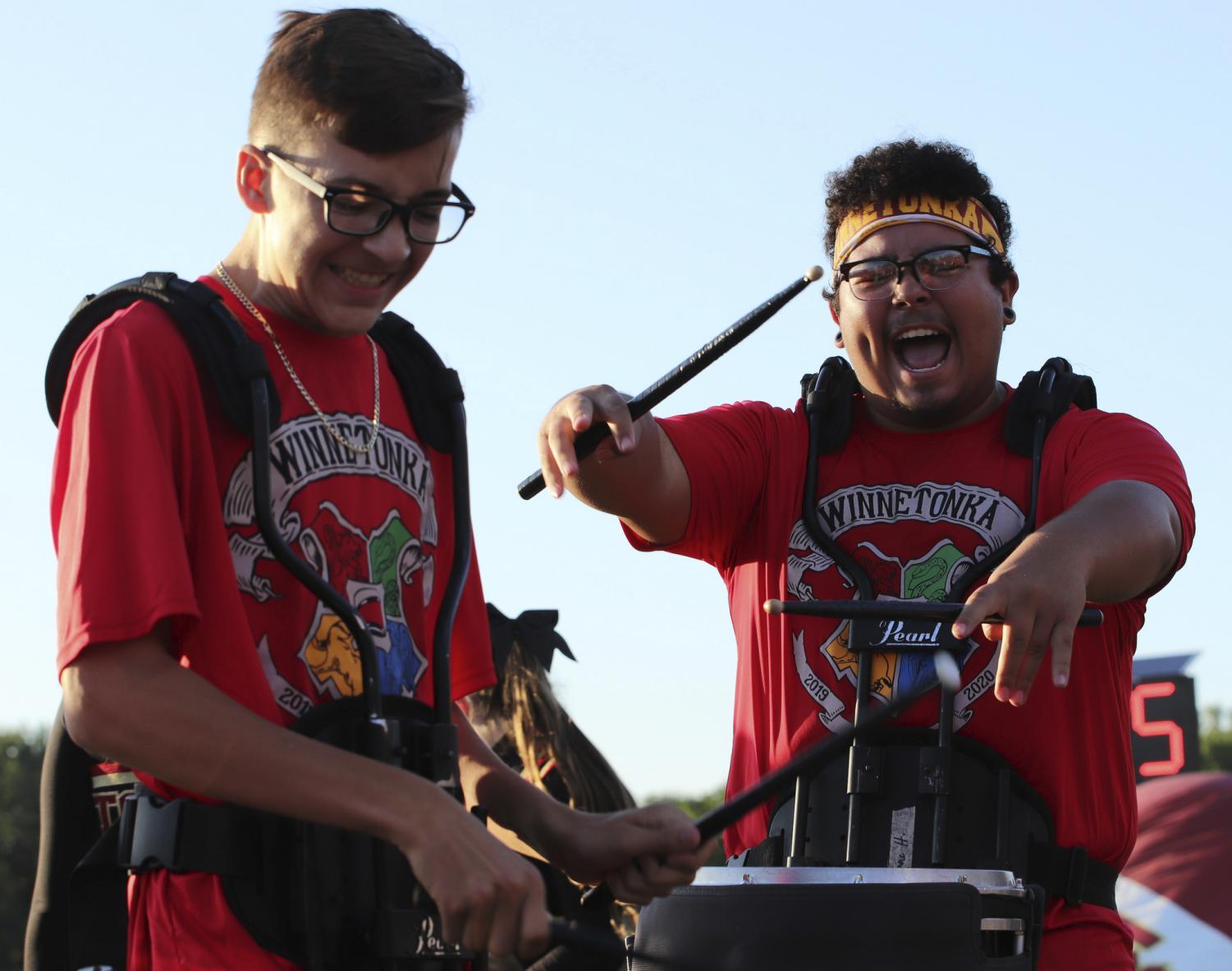 The Winnetonka Pride Band's music selection has caught the attention of many J.K. Rowling fans, with enchanting instrumentals straight from the wizarding world of Harry Potter. In previous years,theBandhasfollowed a variety of themes such as, Pirates of the Caribbean, Queen and Jazz. This year's theme is likely to be popular with many of the students at Winnetonka, according to Drum Major Gavin Jones, a junior.
The musical pieces themselves were challenging, requiring time and practice. While learning the music allowed the Band to gain experience, it also put their dedication to the test.
"It definitely takes a lot of grit to actually learn and be bold enough to put it out there," Assistant Drum Major Hanna Hale said.
The theme behind the music itself was decided with a voting system set up by Band Director Jennifer Rubin. After the votes were cast, it was revealed that the vast majority voted for Harry Potter. The Band is performing nine songs from the Harry Potter soundtracks, including "Hedwig's Theme" from "Harry Potter and the Sorcerer's Stone," which Jones believes will be the most recognized.
There were many adversities for band students to overcome this past year, such as the summer heat and the difficulty of the music scores. The young musicians were challenged during the last two weeks of July at band camp, practicing several hours each day. Learning from and facing these obstacles allowed the band to work on being flexible and establish a foundation for teamwork.
The band's choice of music for this year is special to many of its members, including Hale.
"A lot of us are Harry Potter fans, and it's my senior year," Hale said. "Harry Potter is something that I am obsessed with, so it really symbolizes a good end for me at least."
The Harry Potter theme has influenced other aspects of the band outside of their music. The new band shirts have the Hogwarts crest on them, and the band's salute is a display of wand wielding.
Overall, Jones hopes the student body shares their same passion for the music.
"I really hope that whatever music we choose each year, not only do we connect with it, but the rest of the student body does," Jones said. "If we have something on the field that no one connects with, there's no point in making that music. Music is like another language and if no one else speaks that language, there's no point in using it."