New Makerspace Open House on Thursday, Jan. 31 from 8 a.m. to 2 p.m.
New makerspace area in library includes 3D printers, robots and a recording room among other activity-based spaces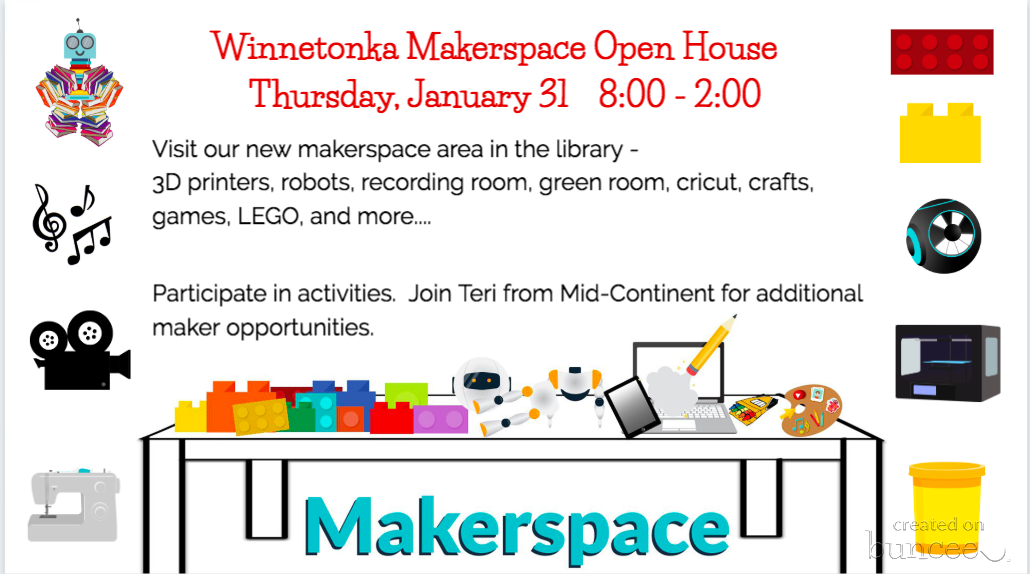 The Winnetonka library is hosting an open house on Thursday Jan. 31 from 8 a.m. to 2 p.m. to showcase their new Makerspace area. The event will be held in the Winnetonka library. Students will have access to 3D printers, robots, a recording room, a green room and various other craft activities.