18th annual craft fair and portrait fundraiser on Saturday Dec. 1
Event hosted at Winnetonka from 9 a.m. to 4 p.m. on Dec. 1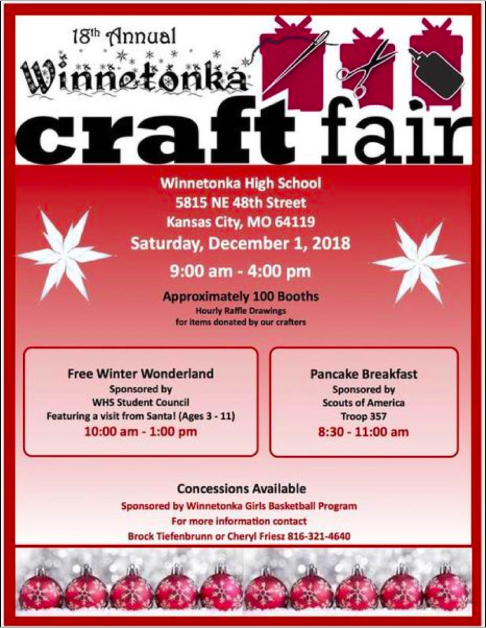 In Winnetonka's main gym, the 18th annual craft fair will be in full swing from 9 a.m. to 4 p.m. on Dec. 1.
The fair will include approximately 100 booths, sponsored by the Winnetonka Girls Basketball Program, and hourly raffle drawings, featuring items donated by crafters.
Running from 10 a.m. to 1 p.m., the student council is sponsoring a free Winter Wonderland that includes a visit from Santa. A free pancake breakfast is also included, sponsored by the Scouts of America Troop 357. The breakfast begins at 8:30 a.m. and ends at 11 a.m.
Meanwhile, the Journalism department is hosting a family portrait fundraiser in room F6. Families will be able to attend any of the 10-minute-mini sessions available from 9 a.m. to 4 p.m.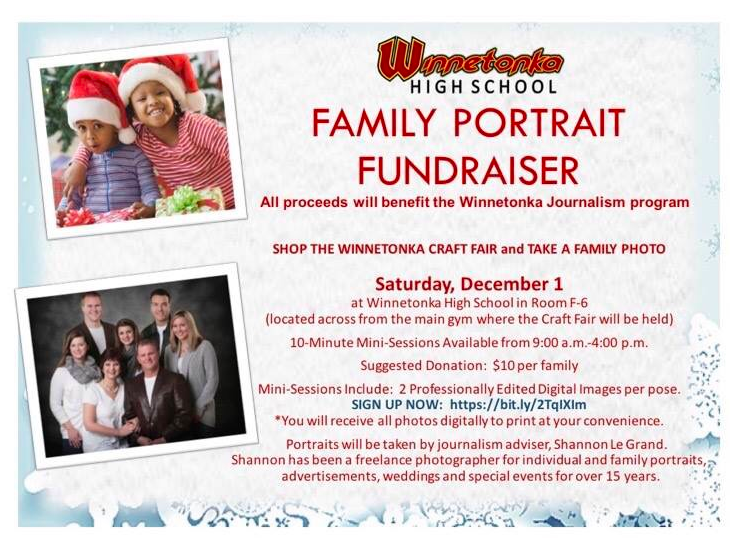 The mini sessions will include two professionally edited digital family portraits per pose. The portraits will be taken by journalism adviser Shannon Le Grand, who has been a freelance photographer for individual and family portraits, advertisements, weddings and special events for over 15 years.
All proceeds from the family portraits will benefit the Winnetonka Journalism program, which includes Odyssey yearbook, Griffin Rites newsmagazine and Tonka News Online.