Whatever the cost
Viles' Legacy Program helps athletes, special education students fund their futures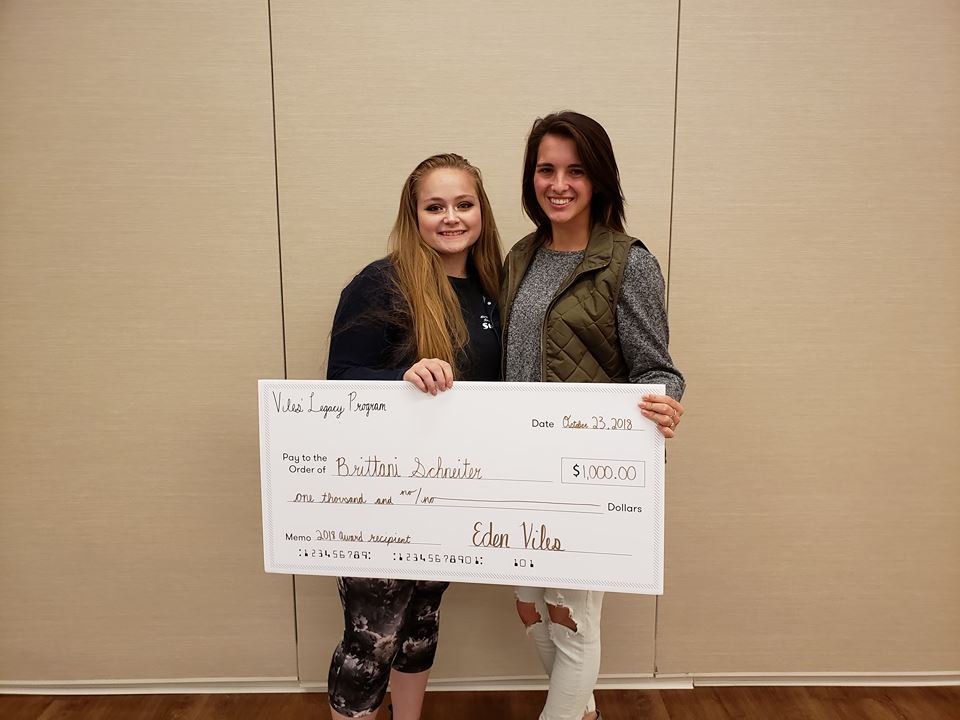 Having transferred from a small school with only 30 in her graduating class, senior Eden Viles was welcomed onto the softball team her junior year and learned the value of fellowship. Viles felt at home with her new team, but routinely seeing her teammates without proper gear motivated her and her sister, junior Jordan Viles, to start the Viles' Legacy Program.
The Viles' Legacy Program gives two scholarships of $1,000 each to a qualified softball athlete and special education student each year. A total of $20,000 has been pledged to help students further their athletic career or education over the next 10 years.
"Seeing other people in need and that they didn't have as great tools and opportunity as everyone else is what inspired this program," Viles said. "It's just a way to give back to people that have come and dedicated their time to softball."
Although the program has just been established this year, Viles still tried to help out her teammates last year the best she could.
"Last year, my first year at Winnetonka, one of our girls showed up with a plastic bag, rubber cleats and a glove, and that was it," Viles said. "She didn't have anything else. I've been very fortunate, so I had some stuff that I didn't use anymore, so I was able to donate that to Tonka and find fundraisers."
This year the scholarship was awarded to senior Brittani Schneiter who plans on using the money to help pay for a car.
"I plan to donate all my softball stuff I have because it took me all four years to get all the equipment I needed to play," Schnieter said. "[At the banquet] I was just freaking out like 'Oh my gosh, what if it's me?' and whenever they said my name I almost started crying."