Former Chiefs player Will Shields visits Winnetonka
Pro Football Hall of Fame member speaks with football team and administration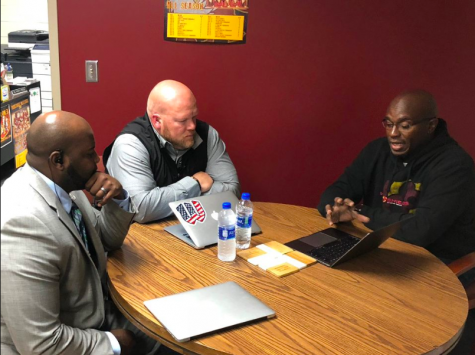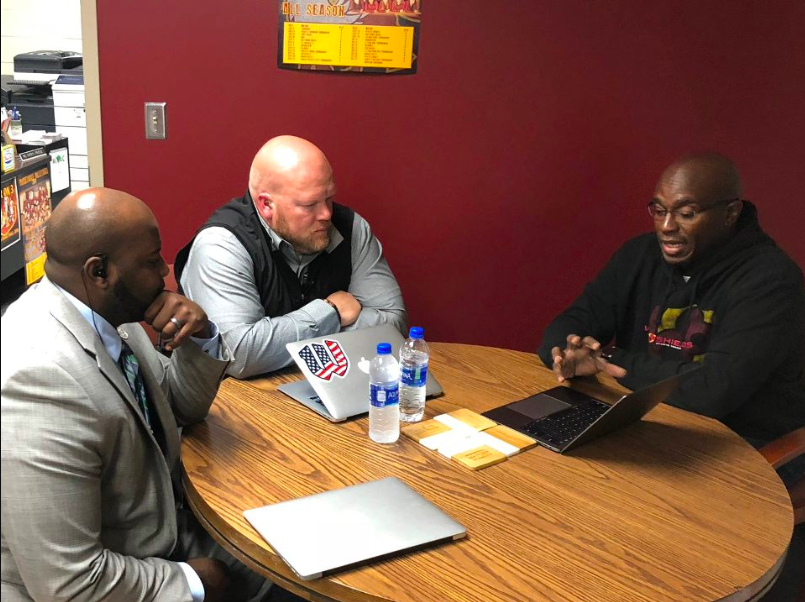 Former Kansas City Chiefs football player Will Shields was welcomed to Winnetonka on Sept. 27.  He's highly recognized in Kansas City, the owner of the 68 Fitness Center and founder of the Will to Succeed foundation. In 2015 he was inducted into the Pro Football Hall of Fame.
Shields created 68's Inside Sports, a program that helps teach people well-roundedness. The program teaches three skills: mental focus, health and analysis. Each are critical to a person to ensure that they are doing the best for their bodies.
"Mental focus is 90 percent of the game," Shields said. "It's about relaxing and creating focus. Analysis is the skills and abilities of a person. This is their physical attributes which includes speed, height and weight. Health is the most important because it's a person's nutrition, performance and recovery."
During his visit at Tonka, Shields took a trip to the weight room, introducing himself to the whole football team. He told his story about being a Chiefs offensive guard and gave advice to the team on how to be better players on and off the field.
"It was a complete surprise to meet Will Shields," junior football player Eric Frasier said. "I read something about him before and I knew he was a part of the Chiefs. As an offensive guard myself, he impacted me to be the best guard as I can possibly be."
68's Inside Sports can be for all students participating in physical education or it can be sports specific. There is a full school program that sends every student through the program. Shields plans to work with activities director Jared Barge to bring his program to Winnetonka.
"Anything that we can help our students to be the best they can be at, whatever it is," Barge said. "Whether it's athletics, academics or just being a better person, we are interested in looking at that [program] and that's why we are reaching out and trying to figure out if this is good for Winnetonka students. If it works out between the school district and Mr. Shield's organization that would be great."