Volleyball coach Mike Espinosa achieves 500th win
Hang on for a minute...we're trying to find some more stories you might like.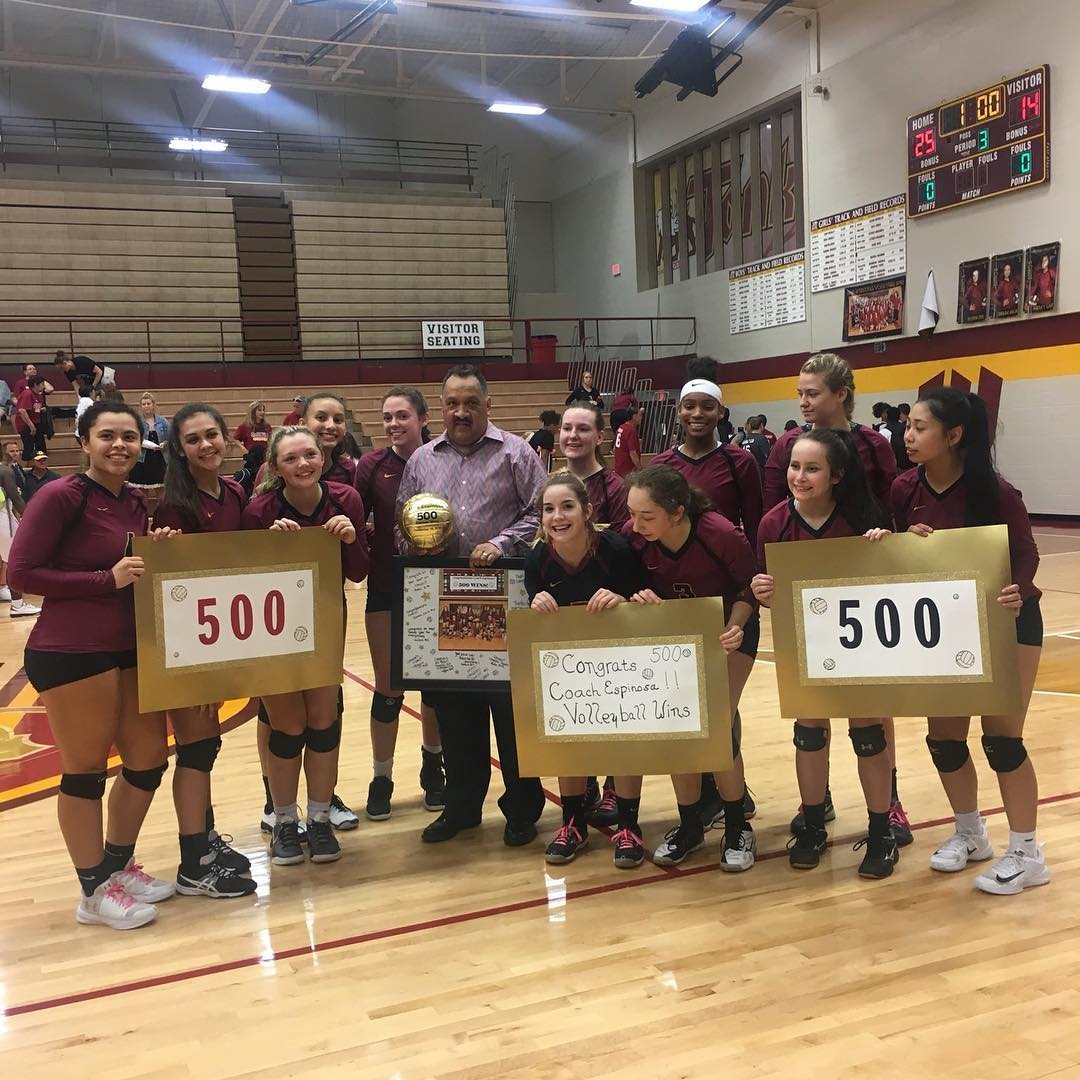 Coach Mike Espinosa achieved his 500th win on Sept. 18. After the volleyball team won Tuesday's game, he was congratulated and awarded with a trophy. He is one of 50 high school coaches in the nation to accomplish this. Photo submitted.