Hands up!
Bri Milam, Contributing writer
January 18, 2018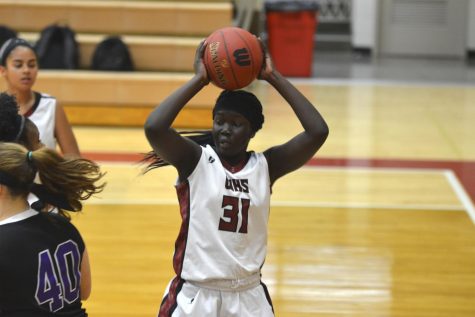 Sophomore Destiny Martin holds the ball away from Park Hill South player at Winnetonka on Jan. 17 during a C Team basketball game. Players have to get aggressive when on defense or it could cost them the ball.
"I look for anybody that's open and I know that they can get the ball down the court," Martin said.  
Photo by Bri Milam.