Strut like you mean it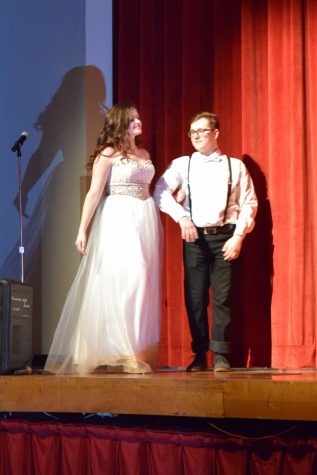 Junior Cora Daniel lets her gown fan out at the school's fashion show held on March 11. This is the second year the clothing and fashion teacher Tricia Rosario held a fashion show. The fashion show was put together this year as a preview for the Green Prom Movement the following weekend. Fashion students brought in their old dresses as well as donated one and walked the stage showing off their dresses.
"I enjoyed modeling and being able to dress up with all the other girls and having a good time," Daniel said.
Photo by Hallie Stamper.