Keep swimming
Bri Milam, Contributing writer
January 19, 2018
Hang on for a minute...we're trying to find some more stories you might like.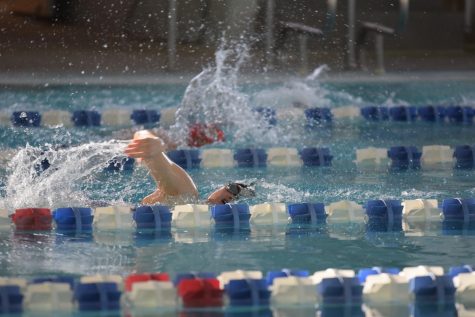 Freshman Alexandra Wesner swims down the lane in a 200-meter swim during practice to prepare for the Jan. 23 swim meet against Raymore-Peculiar.
"To prepare for a meet we swim a 200 freestyle, then a 200 kick, so no arms and then 200 choice which is the style you normally swim," Wenser said.
Photo by Bri Milam.