Fighting for the ball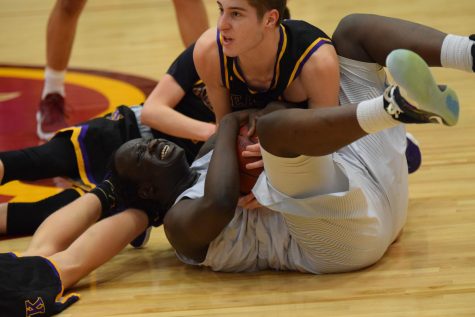 Sophomore Ater Majur holds on to a basketball and tries to keep it away from a Kearney Bulldog opponent at the Winnetonka main gym on Feb. 21. It was senior night for boys basketball, dance and cheer as both the boys junior varsity and varsity basketball took to the court. Although Majur said he was prepared for the game, the Griffins fell short at the end with a final score of 57-64.
"I prepare by relaxing, clearing my mind and stretching before a game," Majur said. "Hearing support and cheering by the crowd and coaches gives me confidence to keep going during the game."
Photo by Kelsey Cowden.