Going for the goal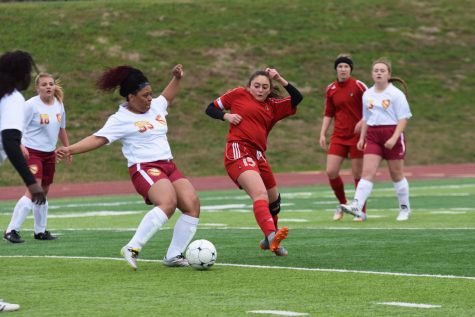 During the first home game against Fort Osage on March 27, senior Ry-Jae Fisher passes the ball up the field to her teammate. This was the first girls' soccer game to be held on home turf. Although it is Fisher's first year playing soccer, she realizes the importance of the game.
"I was excited and nervous all at the same time," Fisher said. "I'm super happy that I finally opened up and played a sport."
Photo by Maggie Williams.