Strutting the runway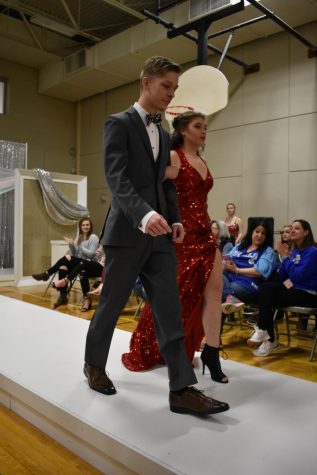 During the Green Prom Movement (GPM) on March 10, seniors Bryton Koch and Taylor Mahorney walk the runway during the fashion show. GPM provided 700-1000 free dresses from sizes 00-24 for students from schools all over the Northland, and hosted a fashion show to preview just a few dozen of the dresses.
"I got to do makeup for all the models in the fashion show,"  junior Aubrey Tolander said. "It was amazing getting to see schools from all over getting free dresses."
Photo by Makenzie Jackson.