Fun in the sun
Maggie WIlliams, Contributing writer
May 2, 2018
Hang on for a minute...we're trying to find some more stories you might like.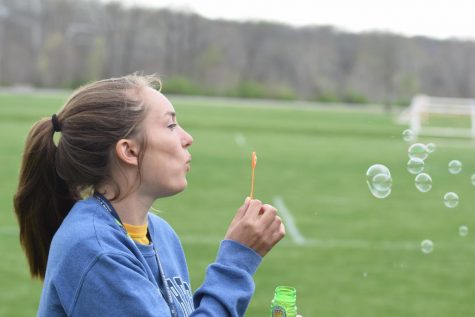 At the National Honors Society picnic held April 29, junior Ashley Johnson blows bubbles at Happy Rock Park. At the picnic, NHS members voted for next year's officers and Johnson was elected treasurer. They also played volleyball, soccer, frisbee, life-size connect four and other games. "I enjoy being able to be a part of a group that sets out to do good for the greater community. The people are awesome and all strive to succeed in everything they're a part of," Johnson said. "I'm really happy I was accepted in, and I'm honored to be able to be an officer next year."
Photo by Maggie Williams.