Baby bump!
Bri Milam, Contributing writer
February 28, 2018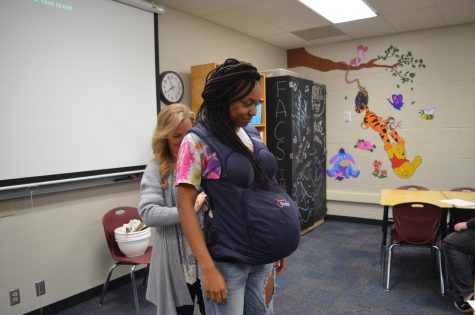 Junior Marquis Owens is assisted by child development teacher Jennifer Galetti while putting on the pregnancy belly as a simulation for what it is like to be pregnant. Child development students are given the opportunity to wear this for a full day for extra credit. Students can also take home one of the babies for a weekend for a simulation on how to handle a baby for even more extra credit.
"The hardest part for me was using the restroom. It was hard to sit with the belly and awkward to move around in tight spaces," Owens said.
Photo by Bri Milam.