Fighting with expert timing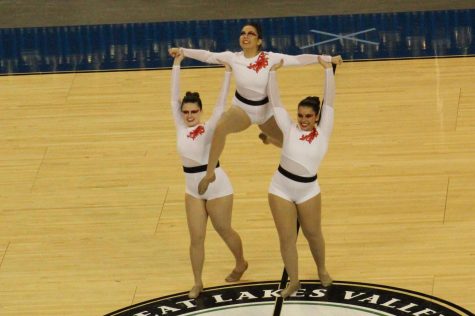 Jaelee Pittel is held up by Cora Daniels and Rosie Rodriguez during their state competition in St. Louis on Feb. 24. The Griffinettes performed their hip hop dance in costume of karate warriors. The girls brought back second place for their black belt props routine in the hip hop dance category.
"I was super proud of all the girls because of all the time and effort we put in to bring back that trophy," sophomore captain Hallie Stamper said.
Photo by Evelyn Brecke.