One on one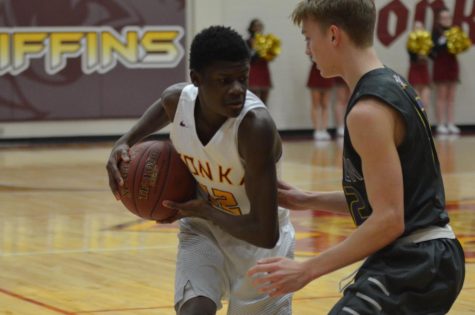 Sophomore Nick Bolton holds the ball out of the reach of the defender during the Jan. 23 game against Belton. After a close physical game, the Griffins were able to pull of a win. Over the upcoming summer many players plan to train and work their way up to the varsity level.
"This summer I'm going to work really hard and grind for basketball and I see myself maybe starting varsity or coming off the bench for varsity," JV basketball player Max Hook said.
Photo by Allison Schoonbeck.