Hero of the night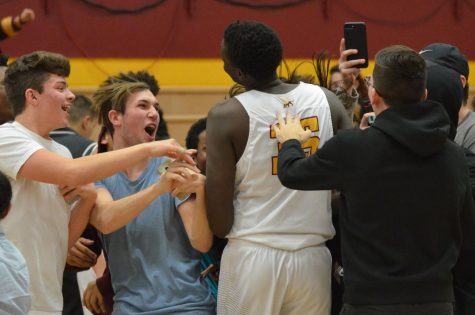 Sophomore Cozmo Crum and senior Kyle McReynolds (left) join the crowd rushing to congratulate senior Bol Tong on scoring the game-winning basket during the Jan. 23 varsity basketball game against Belton. After tying up the game in the last minute of regulation, the Griffins went on to play four minutes of overtime. As a result of numerous fouls, the Pirates gained a lead by making free throws. With just six seconds remaining and the Pirates ahead by a single point, Tong sank a three pointer, winning the game by two points. Many students and parents came out to the game in support of the Griffins.
"The basketball team, they're really just playing," junior JaShawn Walker said. "They really need their school to come and support them."
Photo by Allison Schoonbeck.