Creating a career
Work skills programs provide students an opportunity to get job experience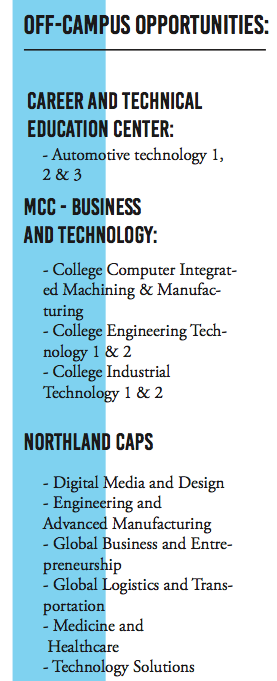 For most students, going to school means sitting in a classroom. It means four walls and a few rows of desks. But for junior Kaye Vandendaele, a hospital hallway is just as comfortable a classroom as the D-Quad.
Vandendaele is a student associate in the medicine and healthcare strand of the Northland CAPs (NCAPS) program, which she joined to help her decide her future career path. To Vandendaele, work skills programs such as NCAPS provide an advantage to students.
"You get to learn much more in the program than you would in a high school classroom," Vandendaele said. "You also get to do hands on stuff that I'll use in the future. You do things that put you ahead of kids that haven't done this program. It will help with college and getting jobs in the future."
Programs like NCAPS not only teach students about their respective fields of study, but according to Vandendaele they also build professional skills by providing students real-world opportunities to serve as employees.
"We also have medical skills, people skills and professional skills," Vandendaele said. "We have business cards, elevator speeches, resumes, and we all have to talk to business professionals on our own."
Because of the NCAPS program, Vandendaele has made connections to peopleand professionals in the healthcare industry, which she believes will give her a better chance at getting a job with higher-than-average pay after high school
"We'll have job experience which will help us with getting internships," Vandendaele said.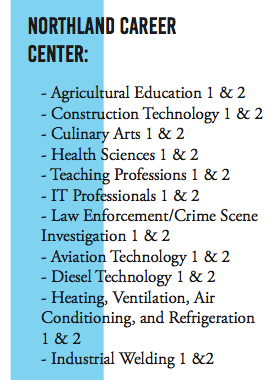 "Since, we already have the experience, I'm more likely to get the internships than other people who don't. Even if I'm fresh out of college, people will see that I have experience."
In addition to the medical strand of the NCAPS program, the Metropolitan Community College Business and Technology Center (BTC) provides students an opportunity to build skill in three high-skill, high-demand technical career fields through a variety of programs. One such program is the Technology Solutions program, which junior Brandon Burt joined this year.
"The program is beneficial for both college and a job," Burt said. "It helps with college because you are being taught by a professional. The professionalism aspect of it helps with interviews and getting a job."
In order to be an associate at BTC, Burt takes only two classes at Winnetonka each afternoon. In the mornings, he attends the BTC program for the first two blocks.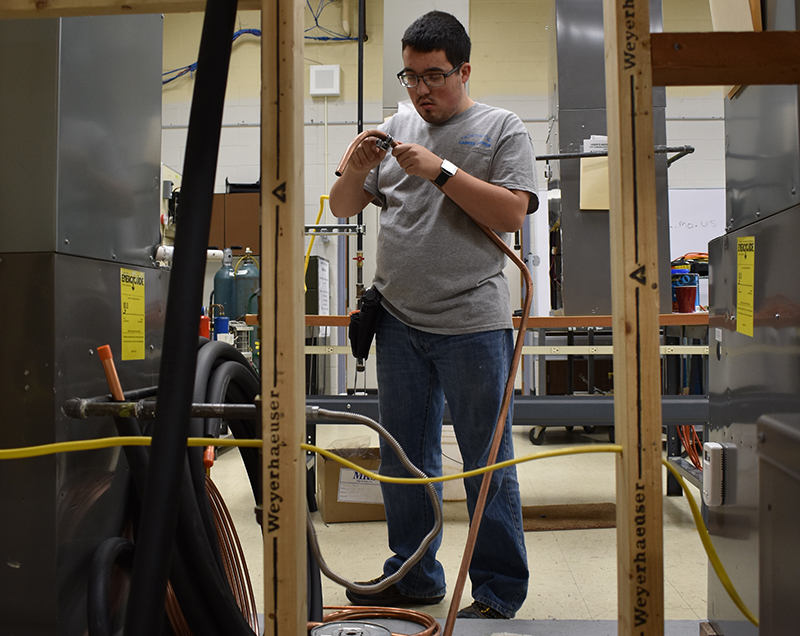 Although students in work skills programs lose time in the high school classroom setting, according to Burt the on-the-job experience offered by off-campus programs makes them worth the lost classroom time.
"I lose time to take other classes at Tonka but I gain other classes at Tonka but I gain workforce experience," Burt said.
In addition to the NCAPS and BTC programs, the North Kansas City School District also offers its students the ability to be a part of the Career and Technical Education Center (CTEC) CTEC offers three automotive technology classes for students who intend to pursue a career in auto service after high school.
"We [CTEC associates] learn bumper-to -bumper mechanics," senior Rayann Murray said. "We learn to fix anything in a car. We can basically do everything."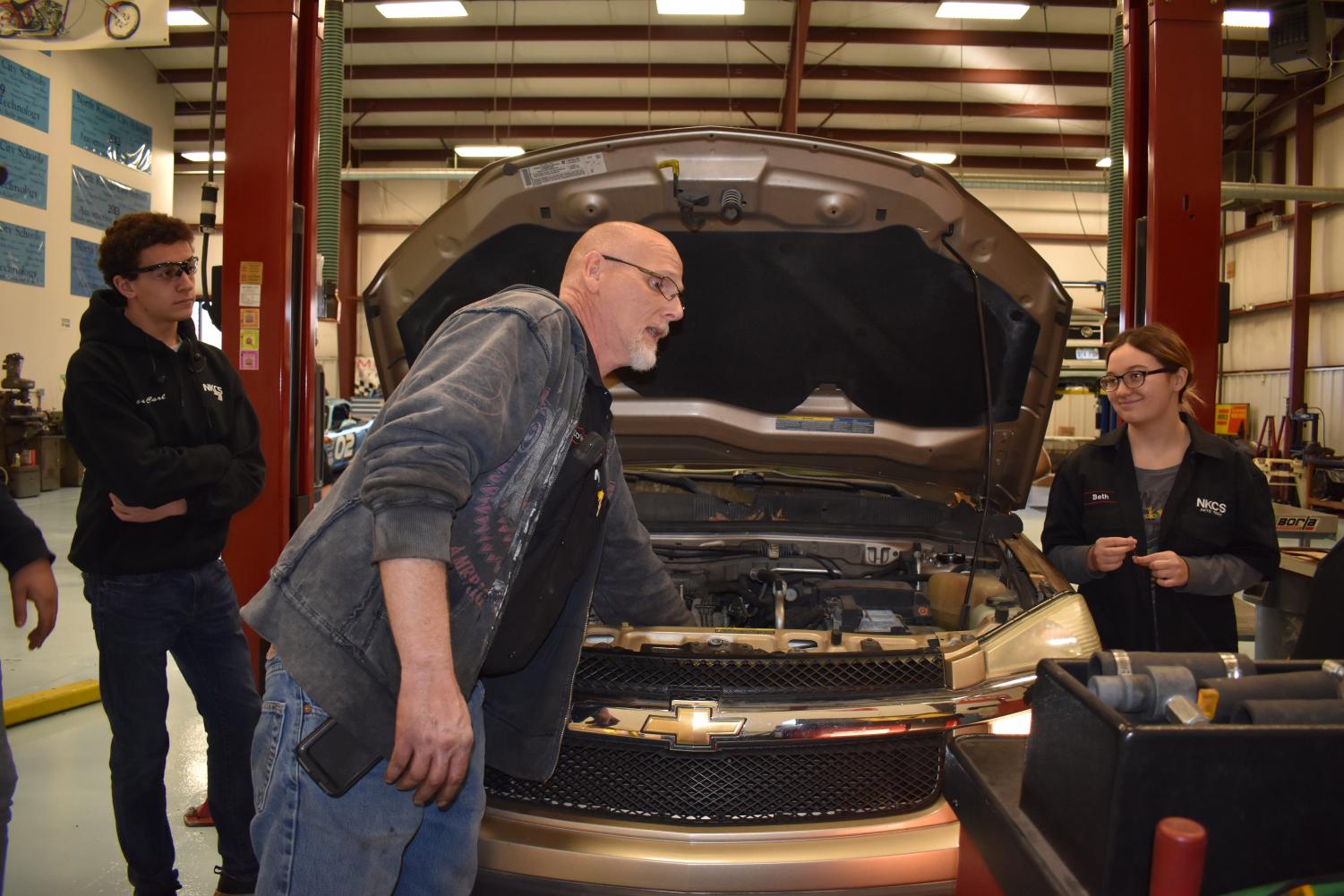 Murray, a student associate of the CTEC program, joined to help himself obtain internships. Programs like CTEC help to serve students who are looking for non-collegiate opportunities after high school. But after he graduates, Murray plans to use the knowledge he has gained to attend Longview Community College as an intern in mechanics.
"It [CTEC] has taught me a lot," Murray said. "It has taken me from watching my dad doing it, to me knowing how to do it. From me watching him, to me knowing if he's doing it right or not. I know how to properly and carefully work on automobiles."
Students also have the opportunity to participate in the Northland Career Center (NCC]), located in Platte City. NCC offers 11 programs with two classes each that focus on different career pathways. According to NCC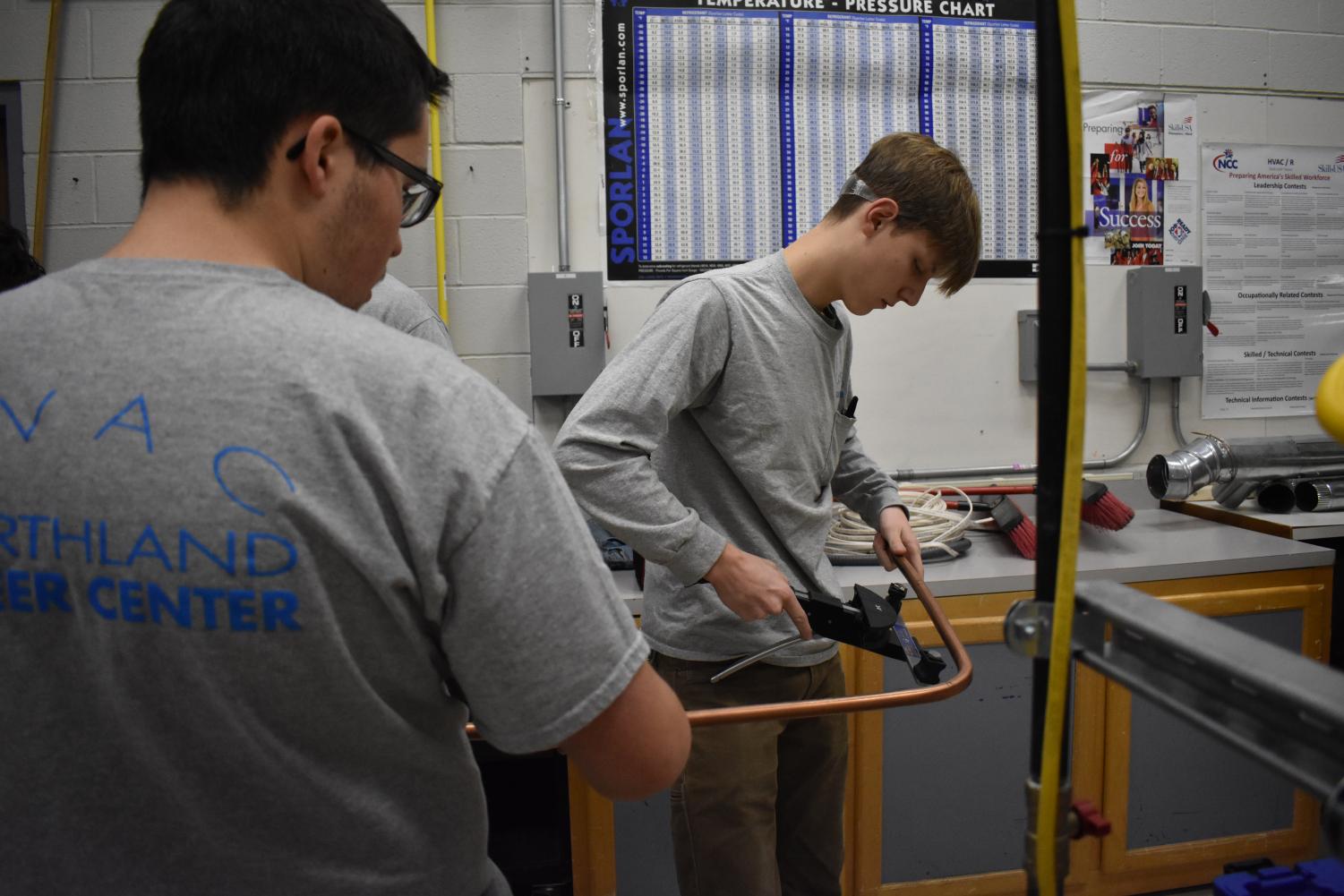 instructor Ron Webster, these classes give students hands-on experience that is applicable to their lives before they leave high school.
"They are immediately relevant to what they want to do after high school," Webster said, "whether that is to  get a job or go to college. They are going to learn the academic, technical and soft skills needed to be successful in their career."