Jason Hopkins and Andrea Simmons

December 16, 2017

Filed under Opinions, Tonka's Take
The tonkanews.com staff sent out a poll to the student body on Nov. 10 to see what they believed are America's most prevalent problems. Of the 128 responses, 18 students representing the student population were randomly selected to be interviewed further about the poll's nine most chosen to...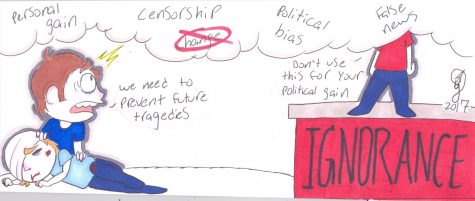 Jessica Glaszczak, Print managing editor

October 30, 2017

Filed under Editorial, Opinions, Tonka's Take
Art by Gage Rabideaux News media and citizens should use tragedies as a reason to voice their opinion on legislation while still respecting those that the tragedy affected. The largest mass shooting in United States history occurred on Oct. 1, when 58 people were killed and over 500 people wer...