World of wheels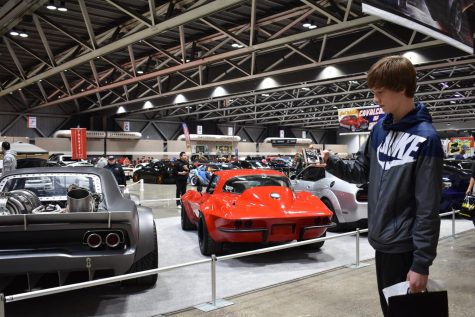 Junior Austin Krouse snaps a photo of a car from the movie Fast & Furious 9 during the 59th annual World of Wheels on Feb 9. at Bartle Hall. World of Wheels'  first day open was specifically open for students from middle and high schools for educational purposes and didn't even open to the public until later that night. Krouse took the field trip with the  Career and Technology Education Center (CTEC) program, which focuses on how to repair automobiles such as cars, trucks, and motorcycles.
"It was exciting seeing how much work people put into their cars," Krouse said.
Photo by Makenzie Jackson.