Tasty books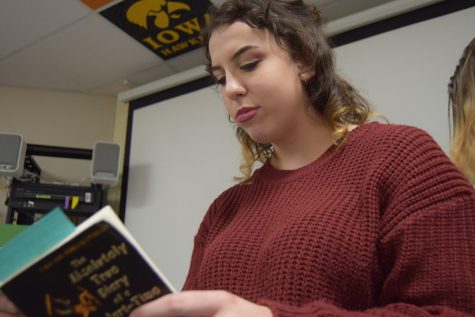 During sophomore Alexa Robbins's group presentation in ELA class on Feb. 14, Robbins reads a portion from her group's book "The Absolutely True Diary of a Part Time Indian". ELA teacher Melissa Camarda's honors class during 4th block on A days was split up into eight groups. Each group had to pick a book to read for a month-and-a-half. Afterwards, each group had to present their book during the Book Tastings where they were allowed to bring a food item to share with the class that related to their book.
"I think that it's a unique way to present your book by getting to share food with your class that in a way represents the book your group chose," sophomore Kylley Carullo said.
Photo by Erica Burnett.