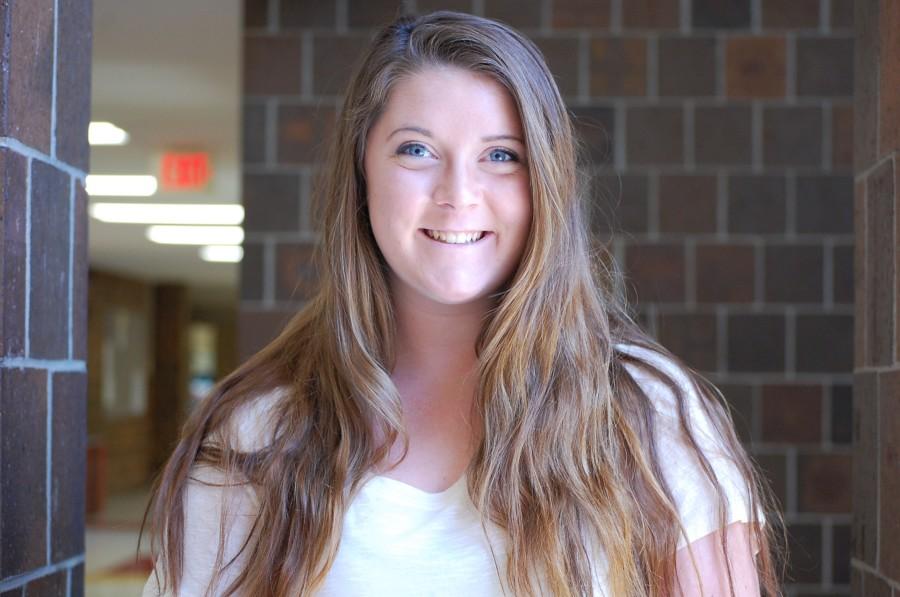 By Ciara Arena
Senior Savannah Moore is a co-copy editor on the Griffin Rites and this is her third year on staff.
"Newspaper has helped me meet some of the greatest friends I have," Moore said.
Her favorite thing to do outside of school is read and play volleyball.
Moore enjoys psychology the most when it comes to any subject in school.
"I've never felt drawn to any subject the way I do with psych. It was the first class I've ever been excited to do homework for," Moore said.
Newspaper opened up a new world of people and possibilities for Moore.
"If it wasn't for newspaper, I wouldn't feel as comfortable at Winnetonka as I do," Moore said.
She is planning on starting college at Maple Woods for her first two years, then going to Park University for her Bachelors and finishing with a Ph.D. from the University of Missouri.
Savannah Moore, Co-copy editor
Mar 17, 2016

5 things you didn't know about St. Patrick's Day

(Story)

Mar 01, 2016

5 things you did not know about Leap Year

(Story/Media)

Feb 02, 2016

5 things you did not know about Groundhog Day

(Story)

Jan 27, 2016

12 television series you should already be watching

(Story)

Nov 13, 2015

Tonka students win awards at local art competition

(Story)

Oct 27, 2015

Softball is all about that base

(Media)

Oct 06, 2015

SoMo makes you want some more

(Story)

Sep 14, 2015

New Craze Is Causing Comas

(Story)

Feb 12, 2015

Ending with determination

(Story)

Jan 15, 2015

Wrestling meets equality

(Story)

Oct 01, 2014

Changes made statewide for students

(Story)