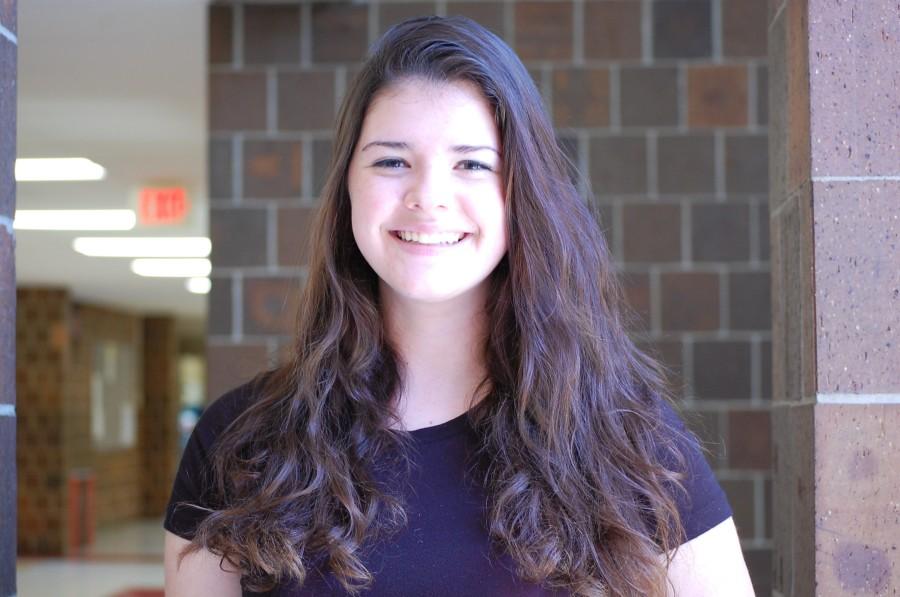 By Amy Chavarin
Junior Jocelin Egeland is a writer and online entertainment columnist. This is her second year being on staff and she enjoys writing and taking pictures for the paper.
She is a part of Key Club, student council and she plays volleyball.
"I like the team aspect because you need to work together to achieve something while also getting better at what I do," Egeland said.
She plans on attending Kansas State University to become an interior designer in order to express her creativity.
If she could go back and tell her self one thing, it would be to stop being shy and make new friends.
"Joining journalism has made me break out of my shell and make new friends," Egeland said.
Jocelin Egeland, Writer
Apr 29, 2016

Prom: Old Hollywood

(Story)

Apr 13, 2016

5 of Kobe Bryant's memorable moments

(Story)

Apr 01, 2016

8 things only Kansas City people would know

(Story)

Mar 26, 2016

I'm addicted to coffee

(Story)

Mar 22, 2016

4 flowers blooming in Kansas City

(Story)

Feb 07, 2016
Jan 03, 2016

The saga continues

(Story)

Dec 17, 2015
Dec 07, 2015

The Annual Craft Fair Deserves an A

(Story)

Dec 07, 2015
Nov 05, 2015

"The Martian" informs and entertains

(Story)

Oct 28, 2015

Supershark Fossils Found in Texas

(Story)

Oct 27, 2015

Swimming to freedom

(Story)

Oct 27, 2015

Soccer comes to an end

(Story)

Oct 15, 2015

Unique pumpkin options a short drive away

(Story/Media)

Sep 21, 2015

Sequel lives up to expectations

(Story)

Aug 27, 2015

Tonka dance brings home accolades

(Story)

Feb 10, 2015

The Secret Life Of Your Favorite Teachers; Kathryn Nicolaus

(Story)

Jan 15, 2015

Mockingjay leaves audience hanging

(Story)

Nov 11, 2014

Players prepare for the upcoming season

(Story)

Oct 01, 2014

Underclassmen rising from the depths

(Story)