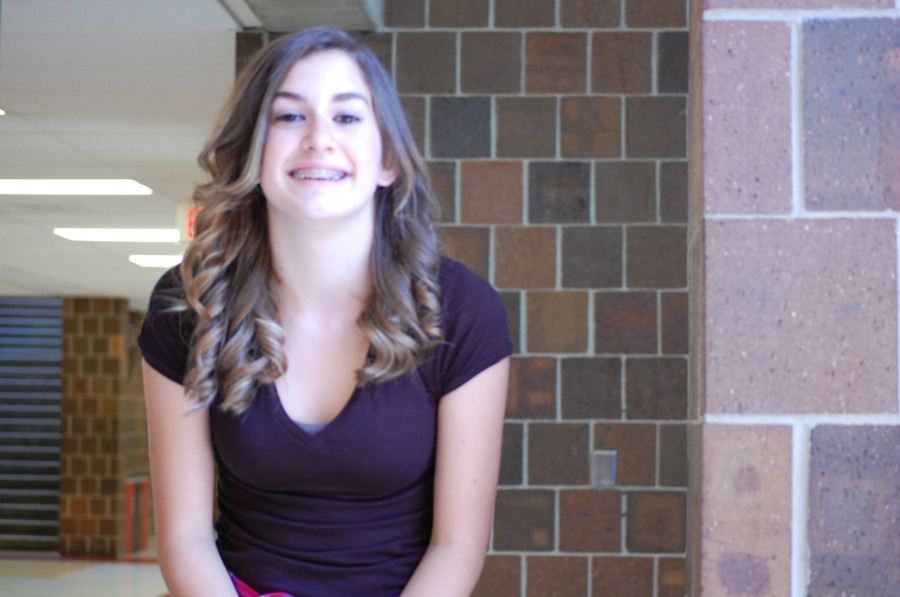 By Alyssa Magrone
Angela Sluder is a photographer and reporter on the Griffin Rites staff. Starting as a freshman, this will be her first year.
"Compared to how I was in the first week [of school], I was shy, but I've been meeting a lot of new people" Sluder said.
At the time being, Sluder hopes to go into some form of business after she leaves Winnetonka. A job that allows her to travel would be ideal for Sluder.
Sluder was introduced to the world of journalism through a teacher at her middle school, Maple Park.
"My teacher literally just handed me a piece of paper and told me to fill it out. It was an application for newspaper," Sluder said.
Sluder is anxious to start writing for the school newspaper, which she hopes to find her voice.
Angela Sluder, Writer and photographer
Apr 29, 2016

Prom: Old Hollywood

(Media)

Mar 07, 2016
Mar 03, 2016

The FIRST Competition

(Story)

Jan 31, 2016

Girls swim JV conference

(Story)

Nov 20, 2015

Terrorist group attacks Paris

(Story)

Oct 15, 2015

Just keep swimming

(Story)

Oct 07, 2015

Winnetonka Homecoming 2015: Night of the Dragon

(Media)

Sep 18, 2015

2015 Homecoming candidates

(Media)