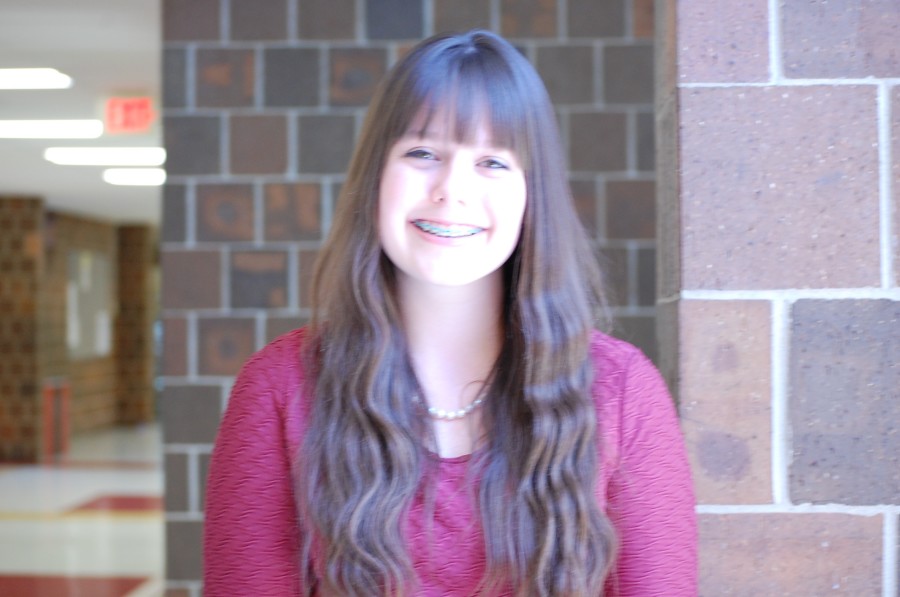 By Angela Sluder
Alyssa Magrone is an arts editor, online fashion blogger, editorial cartoonist and entertainment columnist. This is her second year being on the Griffin Rites staff.
Among being on staff she also uses her time performing poems on stage.
"I like being able to express those words on the stage when I perform it is relieving like it is sort of therapy for me. It's very therapeutic and it is the only time I can perform and be myself," Alyssa said.
Magrone also is involved with the Chalk Walk every year.
Due to her talents, she would like to spend the rest of her life as a tattoo artist or  an art historian.
Magrone is very adventurous. She likes spending time outdoors going fishing and hiking as much as possible.
"Nature is God's art," Alyssa said.
Alyssa Magrone, Political cartoonist and review columnist
May 17, 2017

Goodbye Gold Medallion, hello AP Capstone

(Story)

May 17, 2017
Apr 13, 2017

Acting to impact

(Story/Media)

Mar 07, 2017
Dec 15, 2016

Eliminate anger; choose love and respect

(Story)

Nov 14, 2016

The growth of Griffin Grounds

(Story)

Nov 05, 2016

Electoral College corrupts democracy

(Story)

Feb 07, 2016
Jan 03, 2016

Pastor talks down gunman

(Story)

Jan 03, 2016
Dec 01, 2015
Dec 01, 2015

Privileges come from sacrifices

(Media)

Nov 20, 2015

Mali hotel attack

(Story)

Nov 05, 2015

Formal makeup tutorial

(Media)

Oct 27, 2015

Separate but Equal

(Media)

Oct 09, 2015

Female vs male coaches

(Media)

Sep 16, 2015

September 11 football game results in injuries

(Story)

Aug 26, 2015

Park provides haven for nature lovers

(Story/Media)

Feb 11, 2015

Mathematicians stop WWII

(Story)

Jan 15, 2015

Taylor Swift shakes it off

(Story)

Oct 03, 2014

"If I Stay" deemed emotionally captivating

(Story)