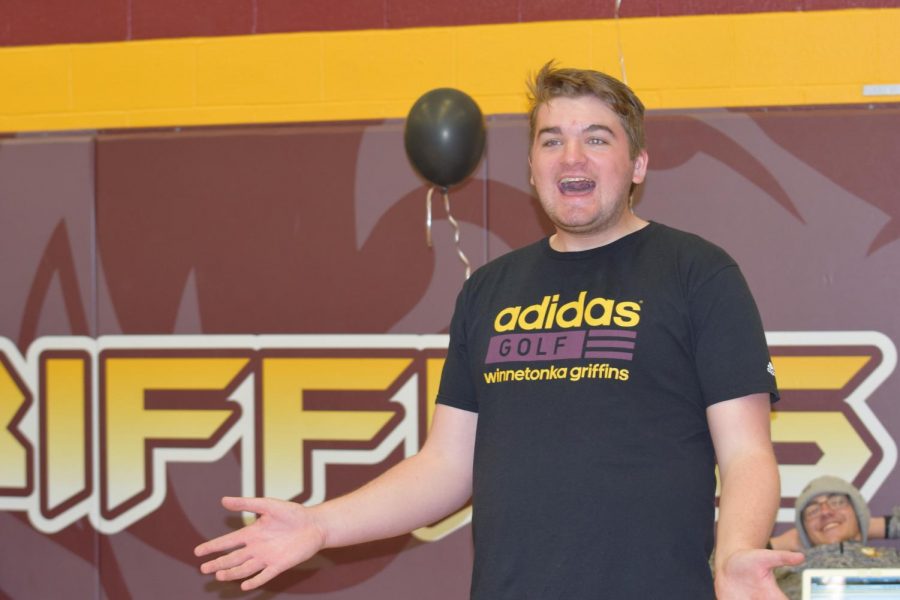 10 Qs with Andrew Hedrick
Why do you think you were nominated for prom king/queen?
"I think my involvement in various clubs and activities was probably the biggest reason why I was nominated."
What does the title of prom king/queen mean to you?
"It is an honor. Not everyone can say that they are seen that highly by their peers."
What's your favorite and least favorite part of being nominated?
"Favorite part is just knowing that I was selected to be a part of an amazing group of people. I don't really have a least favorite part of being nominated."
What are you involved in?
"Winnetonka Pride Band, GVB, WGTV, National Honor Society, StuCo, Boys Golf, Grillin Griffins, eSports Club, and Gold Medallion."
What are your plans after high school?
"Go to the University of Kansas and get a degree in film production."
What is your advice to underclassmen?
"Learn to stop procrastinating early, because there is nothing fun in staying up late the night before something is due to get it done. "
What has been the most important thing you've learned in high school?
"It goes by fast, so make sure that you enjoy every moment."
Is there anything else you'd like to add?
"Don't stop the PRIDE."
What is it like to know you're graduating in less than 20 school days?
"Crazy. I don't think it has fully hit me yet, but I am ready to finally go out and make something of myself."
If you could change one thing that you've done in high school, what would it be?
"I would redo my freshman year because I stop trying towards the middle of 2nd semester so I tanked almost all of my grades, so I would go back and fix that."
error:
Content is protected !!