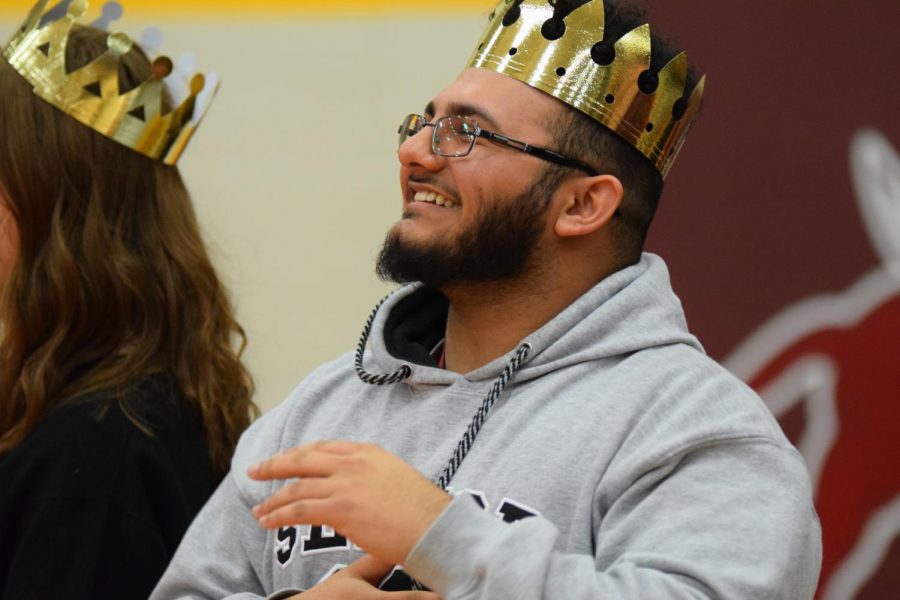 10 Qs with Parham Habibi
Why do you think you were nominated for prom king/queen?
"I think I was nominated for king because I tend to treat people well, whether it be staff or students. I make sure I always involve everyone and involve myself in school activities. Also, I'm super funny."
What does the title of prom king/queen mean to you?
"The title means to me that I've made my impact here at Winnetonka, also mad clout."
What's your favorite and least favorite part of being nominated?
"My favorite part is people getting to know me better because of it, making more friends and things like that. My least favorite part is not getting free tickets."
What are you involved in?
"I try to stay involved in Soccer, FBLA, DECA, and outside of that I just like to go to all the events we have here at Winnetonka."
What are your plans after high school?
"My plans after high school is too start my own production company and produce some documentaries, and some short films. Also, go to school and study business. Eventually getting into real estate."
What is your advice to underclassmen?
"My advice is mad cliche, just be you. Like, Genuinely be you and be happy. Stay involved with school."
What has been the most important thing you've learned in high school?
"Most important thing I learned was just being aware of my surroundings. Everybody in high school is going through it, and you have to be cautious what you say and how it affects people."
Is there anything else you'd like to add?
"I'd just like to say, that Winnetonka has been great. Class of 2018, we are really killing it. Big Business way, Big Business love."
What is it like to know you're graduating in less than 20 school days?
"I'm just thinking of so many naps I can catch up on."
If you could change one thing that you've done in high school, what would it be?
"I would've joined the football team, they take a lot of L's, I could've helped out."
error:
Content is protected !!