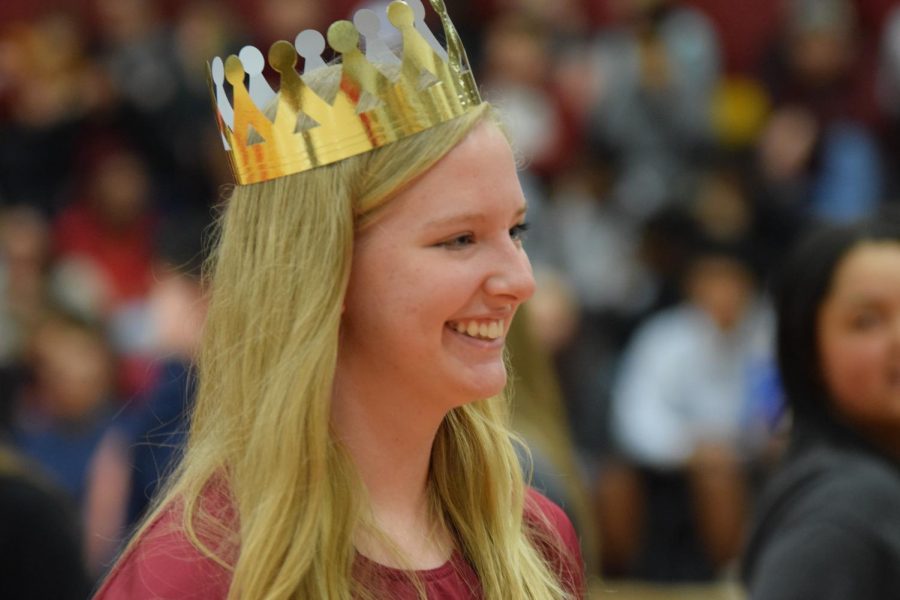 10 Qs with Dara Fitzmaurice
Why do you think you were nominated for prom king/queen?
"I tend to believe I'm very popular amongst the senior class and I know that teachers were involved in the classroom. I'm a very responsible student and I'm always on top of everything. The combination just made me a perfect candidate."
What does the title of prom king/queen mean to you?
"That's a good question. I think that means I represent the school well because it has to do with students and staff."
What is your favorite and least favorite part of being nominated?
"My favorite part is I get to wear a big puffy gown and feel extra has heck. My dress is so bedazzled and I have to be extra for a Prom candidate. My least favorite thing is not getting like the homecoming  parade and pep assemblies and stuff and we are just showing up."
What are you involved in?
"A lot. National Honors Society vice president and student body vice president. I'm involved in softball and soccer and that's about it this year."   
What are your plans after high school?
"I plan on going to Truman State University to study nursing."
What is your advice to underclassmen?
"Find your balance. It took me awhile but juggling sports, school and other activities you really need to find that balance. Take the time to do your homework to put 100% in your sport and to get a good night's sleep. It's really important."
What has been the most important thing you've learned in high school?
"I guess finding good-hearted people to surround yourself with. You don't have time to be around people that bring you down and just aren't fun to be around. You need a good support system."
Is there anything else you'd like to add?
"No."
What is it like to know you're graduating in less than 20 school days?
"Oh Lord, you know I've been waiting for this day for a long time and it's sad to leave a school where you know everybody's name and you know all the teachers and the teacher's know me and we have a good connection and stuff. It's hard to leave a school like that and going to a school where the professor doesn't know your name and you are on your own basically. I'm excited to expand my horizons and meet new people and experience the real world when I'm in college."  
If you could change one thing that you've done in high school, what would it be?
"Just all of freshman year, who I was as a person. Freshman year I remember being the most annoying kid on this planet and I just could've started right off the bat, you know, settling down and understanding my place in the school. I use to be loud. I'm still loud but I was an annoying loud."
error:
Content is protected !!