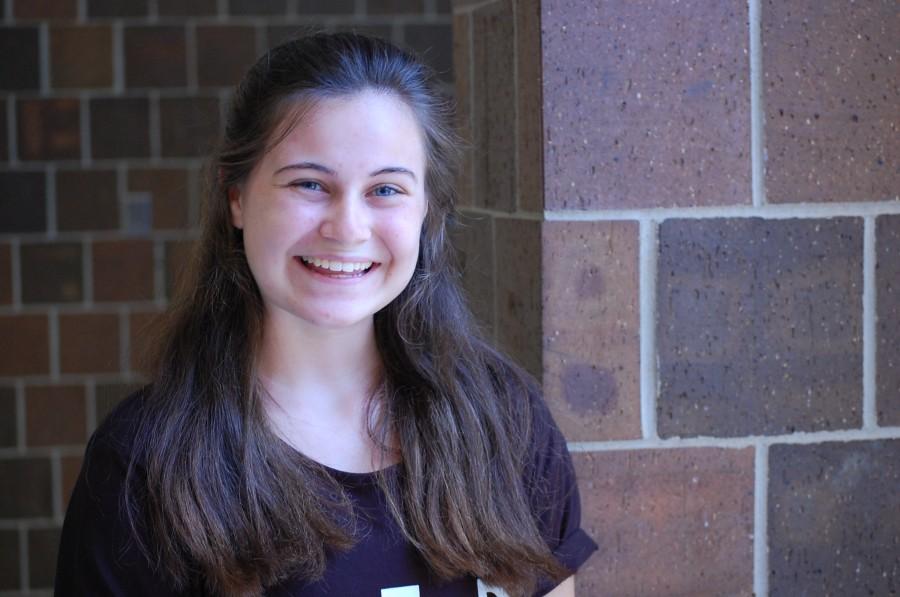 By Kati McMullen
Senior Emily Elliott is the current Editor in Chief of Griffin Rites and has been a staff member for three years. She has also been involved in Harvesters, Key Club, National Honor Society, Scholar Bowl and is a Gold Medallion Candidate.
Elliott also has a love for children. She is a Girl Scout and she is considering going into Elementary School education even though she is more likely to follow her passion for photo journalism.
During her freshman year, she took photo journalism and fell in love with photography. Elliott says the best thing about photography is being able to create something memorable. She loves to provoke emotion with her pictures.
By joining Griffin Rites, the majority of her pictures have won a variety of awards such as All Missouri for her photo essays.
"The newspaper is the reason I come to school," Elliott said.
Emily Elliott, Editor in chief
May 13, 2016
Mar 26, 2016

I'm addicted to shopping

(Media)

Mar 26, 2016

I'm addicted to working out

(Media)

Mar 26, 2016

I'm addicted to coffee

(Media)

Mar 22, 2016

4 flowers blooming in Kansas City

(Media)

Mar 17, 2016

Power Buff volleyball [Photo Gallery]

(Media)

Mar 10, 2016

6 spring sports to look forward to

(Media)

Mar 01, 2016

Things to do in Kansas City: The Kansas City Workhouse

(Story/Media)

Feb 24, 2016

Ten tips for successful studying

(Story)

Feb 24, 2016

Students give back through the Red Cross blood drive

(Story/Media)

Feb 22, 2016

Things to do in Kansas City: Art Ally

(Story/Media)

Feb 18, 2016

Scholarship opportunities available by the counselor

(Story)

Feb 11, 2016

FASFA night requirements

(Story)

Feb 02, 2016

Hammer the Grammar visits for encouragement

(Story)

Oct 27, 2015

STUCO Haunted House

(Media)

Oct 27, 2015

Swimming to freedom

(Story)

Oct 16, 2015

School threat leads to investigation

(Story)

Oct 15, 2015

Just keep swimming

(Media)

Oct 15, 2015

Soccer boy's bond beats out a loss

(Story/Media)

Sep 10, 2015

Fire at apartment complex in Claycomo

(Story/Media)

Aug 26, 2015

Harvesters is a community service opportunity

(Story)

Mar 03, 2015

Why is it right that infected people have poisoned healthy lives with no repercussions?

(Story)

Feb 10, 2015

The Secret Life Of Your Favorite Teachers; Joseph Stamps

(Story)

Jan 15, 2015

Putting it into perspective

(Media)

Jan 15, 2015

Bowling team pins down a new season

(Story)

Nov 11, 2014

Players prepare for the upcoming season

(Story/Media)

Oct 28, 2014

Gifted teens go the distance

(Story)

Oct 01, 2014

Tackling goals off the field

(Media)