Dedication over Pride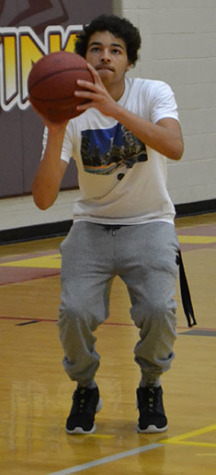 Sportsmanship is defined as dedication, fair play and graciousness of winning or losing and junior Travis Hostetter seems to be the perfect example of a player with good sportsmanship.

After tryouts did not go as planned, Hostetter still chose to be
a part of the team.

"I have played with the same people since freshman year. I
couldn't just walk out on them," Hostetter said.

Though he plans to come back next year Hostetter cannot
shake feelings of betrayal.

"I'm not saying they [incoming freshman] aren't good or that
I'm any better, but I put in previous effort and in my junior year to have ninth and tenth graders come in and play JV
or possibly varsity kind of feels like a big slap in the face," Hostetter said.

Coach Todd Magwire was forced to make some tough decisions in the cutting process.

"[I was looking for] good, coachable kids that would make the team successful; be a student before an athlete," Magwire said.

While ego may get in the heads of some players,
Hostetter swallowed his pride and decided to work harder.

"It is never easy to cut kids with character, but I am very proud to see true character. Travis is just as valuable as a player," Magwire said.

Hostetter coming back showed the team an example of dedication. Even though he will not be
playing this year, the players still consider him a part of the team.

"It takes a lot of courage to stick around the team when you're not playing. We still support and encourage him to come back and not give up on basketball. He can still act as a part of the team," shooting guard Jimmie Todd said.

Even though there was some disappointment, Hostetter still plans on bettering himself and his skills with his team and coaches behind him.

"I admire him. I could see him being a really good
coach," Magwire said. "Some players won't come back, but you can't give up on your dreams. Odds might be against you, but keep trying, keep working and step your game up."

Outside of practice Hostetter works hard for himself with advice from some of the team. For him, giving up is never an option.