A new sport equals a new beginning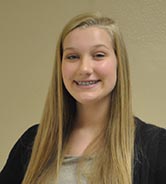 A new sport club team has sprung up in North Kansas City Schools.
Rugby is a sport that combines soccer and football. Winnetonka has combined with the other three high schools, Staley, Northtown, and Oak Park, to make an all girls rugby team.
"I really enjoy getting to bond with all the other girls. We never really interacted before, but now we have a battle for and with each other," junior Dylan Kilgore said.
Practices are at Hodge Park Athletic Field and consist of many drills to help shape and improve their playing skills.
"I love the tackling part of practice because I like to use my body to stop someone else against their will," Kilgore said.
The coach, Mike Lynch is from Maple Park Middle School. This is his first year coaching this team.
"I was assistant coach with Liberty High School's girls rugby team for four years, and I have been assistant coach for their boys team and Park Hill's boys team for the last ten years," Lynch said.
Since this year has been so successful, they are planning on continuing rugby next year.
"Our team is doing much better than anyone predicted.  We hoped we might get a couple wins here and there, but instead we're now 6-2 and ranked 2 in the state.  Our two losses were to Liberty High School, the number one team," Lynch said.
Even though it is the first year for rugby they are expecting a lot for future games and seasons.
"When the girls are on the field, their high school rivalries disappear and we become a rugby sisterhood.  If no one told you we came from different schools, you wouldn't be able to tell," Kilgore said.
Lynch expanded on his explaination of the club.
"We are the North Kansas City S.N.O.W. Rugby club. The acronym has the first initial from Staley, Northtown, Oak Park, and Winnetonka. Our mascot is the Yetis. We combine girls from all high schools in the same way the S.N.O.W. swim team does."
State will be held on November 8. If interested in playing for the team, email or talk to coach Lynch about joining for the fall of 2015.