Night in the museum
Bri Milam, Contributing writer
November 21, 2017
Hang on for a minute...we're trying to find some more stories you might like.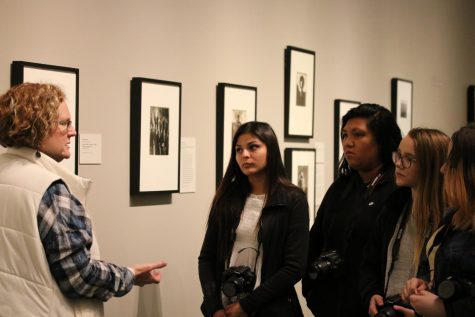 Photography and Art club students tour the Nelson Atkins Museum of Art to see the photography display Dignity vs Despair. This display is a collection of photos from the Depression era in the 1920's. Art photography teacher Kerri Cassity talks about the depression era shown through the photographs.
"It was pretty serious, how Americans lived in the 1930's. The emotion in these photographs really got to me," sophomore Chase Nobles said.
Photo by Bri Milam.