Hanging in there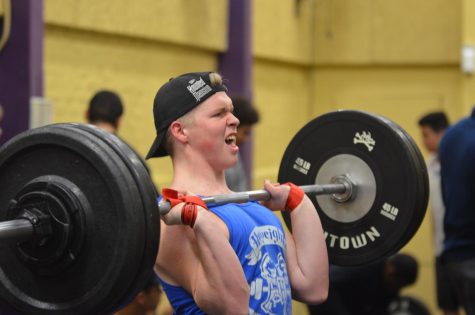 Determined to raise the bar, senior Jackson Mattingly successfully hang cleans 255 pounds as he tries to achieve a higher hang clean max at the North Kansas City High School Powerlifting Meet  on Dec. 13. Competitors bench press, squat, and hang clean as much as they can to earn points for their team. Lifters from Winnetonka competed against Northtown by attempting to get the highest overall score.
"I think weight lifting is mainly motivation," Mattingly said. You'll only get better if you actually want to get better."
Photo by Carson Smith.