Smiles make sales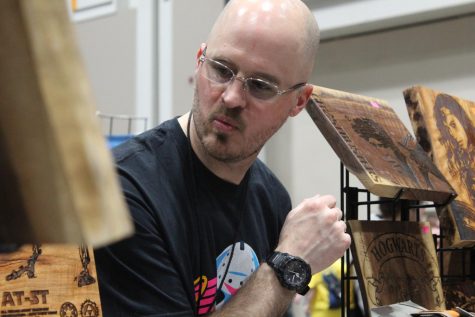 Local Comic-Con crafter Jason Hurst sells his comic, superhero, and Star Wars art at Planet Comic-Con held in Bartle Hall. Hurst taught himself how to weld in 2010 but began welding art in 2014 for fun. The laser engraver was  bought because of the work he saw he could do with it.
"The inspiration for my art comes from my childhood love of sci-fi and superheroes," Hurst said. "Selling at comic con is just an excuse for me to hangout there all weekend, dress like Deadpool and be a big kid… oh and make a little money."
Photo by Evelyn Brecke.