Senior exhibitions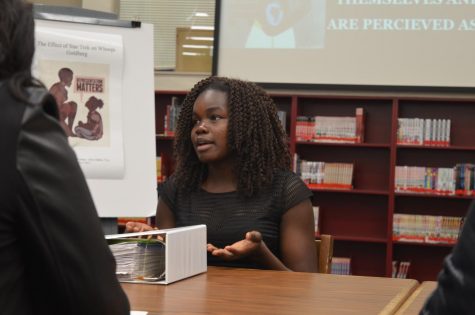 Senior Vaida Juma presents her exhibition project in the library on Dec.7. It is required that students working towards the Gold Medallion diploma present an exhibition and pass to receive their honors diploma. The topic of Juma's exhibition was media representation of black women. Afterwards, Juma answered a series of questions given to her by teachers and officials. Juma completed her 45-minute presentation and passed.
"I was looking forward to it," Juma said. "I have worked really hard and the topic I will be discussing is something I'm passionate about!"
Photo by Kelsey Cowden.