The wait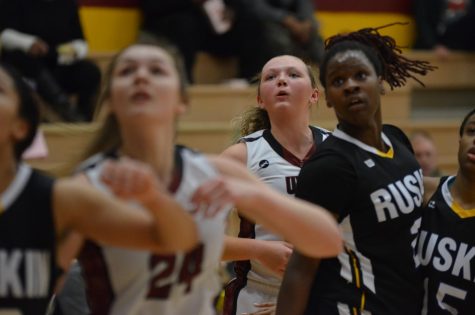 Junior Joelle Egeland watches intently to see if her shot makes it in the net during a Dec. 14 varsity basketball game against Ruskin High School. The Griffins maintained a lead until the fourth quarter, when the Eagles slipped by the Tonka defense and sank 21 points worth of shots. The Griffins walked away with a 39-47 loss, however fans in the student section still cheered on the Lady Griffins with spirit.
"I want our team to win and have a successful year," senior Mario Popovic said.
Photo by Allison Schoonbeck.