A slice of the action
Staff pay a tasty price for student cause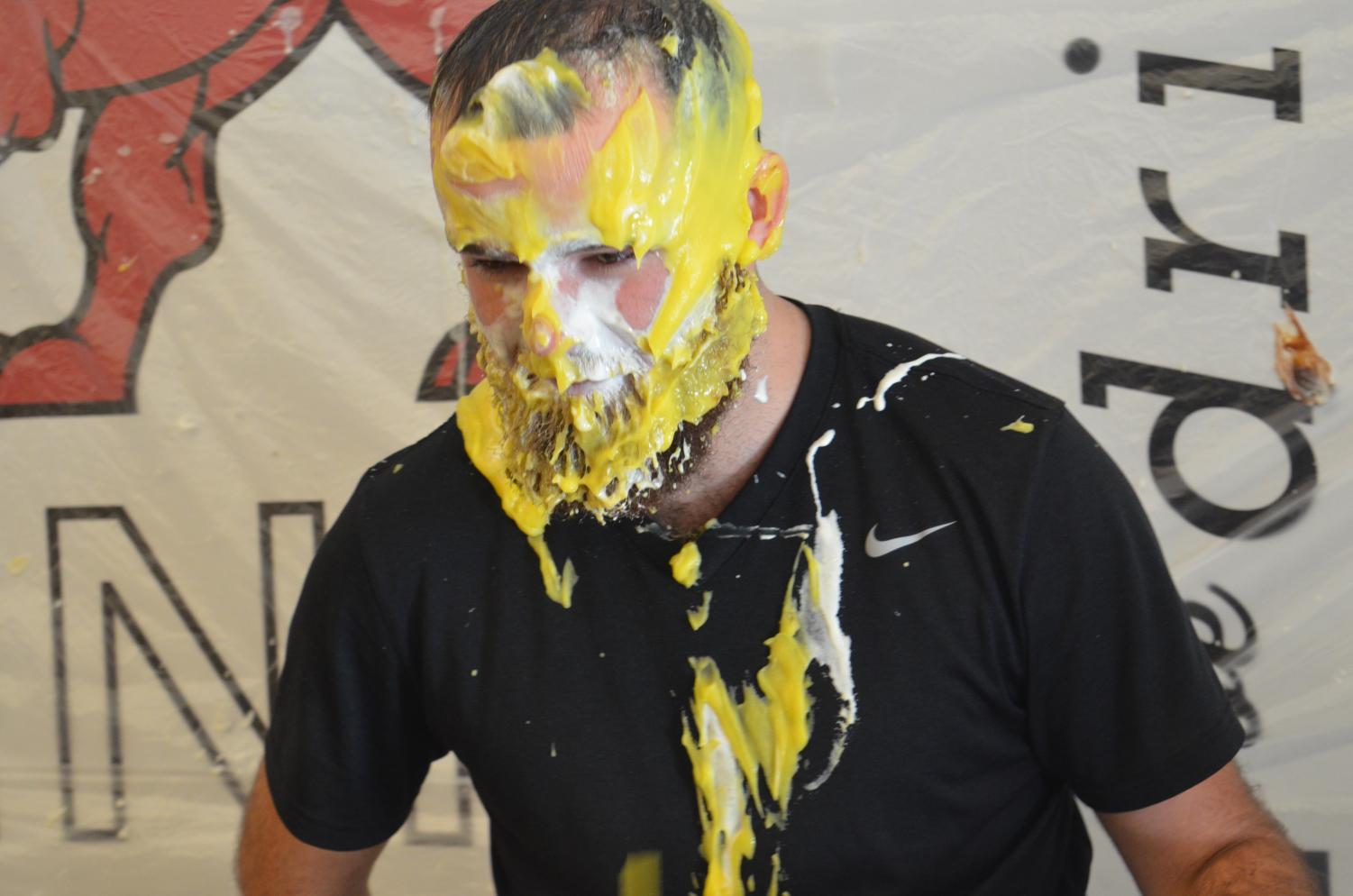 For the two weeks leading up to Dec. 18, the cafeteria was full of students voting for staff members that they wanted to see pied in the face. A collection table held nearly 12 donation jars which students placed their money in. The five staff members who raised the most money were selected to be pied in the face after $269.55 was raised.
Kitchen manager Patrica Manser is in charge of coordinating the fundraiser.
"There are buckets upstairs in the secretary's office and whoever they [students] want to see get a pie in the face, they just donate to that jar," Manser said. "Then at the end of the day I go and calculate who got what and add that to the previous day."
The money raised from the 'Pie in the Face" fundraiser goes towards any outstanding lunch fees that students might not be able to pay, including fees from the past, present and future. The staff volunteers agreed any cause that provides a monetary benefit for students is one worth their public humiliation.
"I just think it's a really good cause," assistant principal Drew White said. "It's a good cause whenever you want to raise money for the students or for a good student need. I'm more than happy to sacrifice myself and take a pie in the face."
The five winners of the fundraiser were chosen at the end of the day on Dec. 15. Food production specialist Sean Brennan lead the competition with $51.33 raised in his name, followed by assistant principal Shannon Lawson with $48.72, principal Eric Johnson with $40.28, White with $37.46 and math teacher Jared Buckman with $38.26.
"I didn't necessarily expect to be chosen, but I wasn't surprised when I was," Buckman said. "I used the opportunity to raise money for the lunch room and to joke around with a lot of the students in the school."
Johnson was first in line to receive his chocolate pie, which came during first lunch. Then came White during second lunch, Buckman during third lunch and Lawson and Brennan during fourth lunch.
"I was afraid someone would hit me too hard and break my nose," Lawson said. "It was so fun. I am all about making a fool out of myself for a good cause."