In the home of the hopeful
Seniors create change in their community through activism, dialogue and leadership
December 17, 2017
In the 2016 presidential election, less than 46 percent of millennials turned out to vote. That number was even less for local elections. But in a society where youth are often disengaged from the political climate, three seniors are fighting to make their voices heard.
"During the 2016 presidential election, there was a lot of fighting between me and my family members," senior Hannah Hernandez said. "I had a lot of passion about it [politics] and I would have rather fought than have had my ideals squashed. So I attended the Women's March and got super involved in the activist community."
Attending the Women's March became a stepping stone towards political activism for Hernandez, who said that the atmosphere of change at the March made her believe she could make a difference.
"It was really life-changing because it was the first time I was able to see all of these people that had the same values as me," Hernandez said. "It wasn't one person complaining about everything, it was twelve-thousand people that were passionate about so many causes wanting to make change."
Since the March, Hernandez has attended the Women of Color Conference at UMKC, joined both the national and local chapters of the environmental organization 350.org and been elected the president of school service organization Key Club. According to Hernandez, her involvement is important because it shows action.
"I want to feel like I am actually doing something to enact change," Hernandez said. "I don't want to just be complaining for the sake of complaining. I want to make sure that I have a purpose in what I am ghting for and that I am trying to enact change in the best way possible."
Hernandez is not the only person creating change in her community though. Senior Arfon Abdi was instrumental in growing the Muslim Student Association (MSA) as a way to inspire conversation and acceptance among students.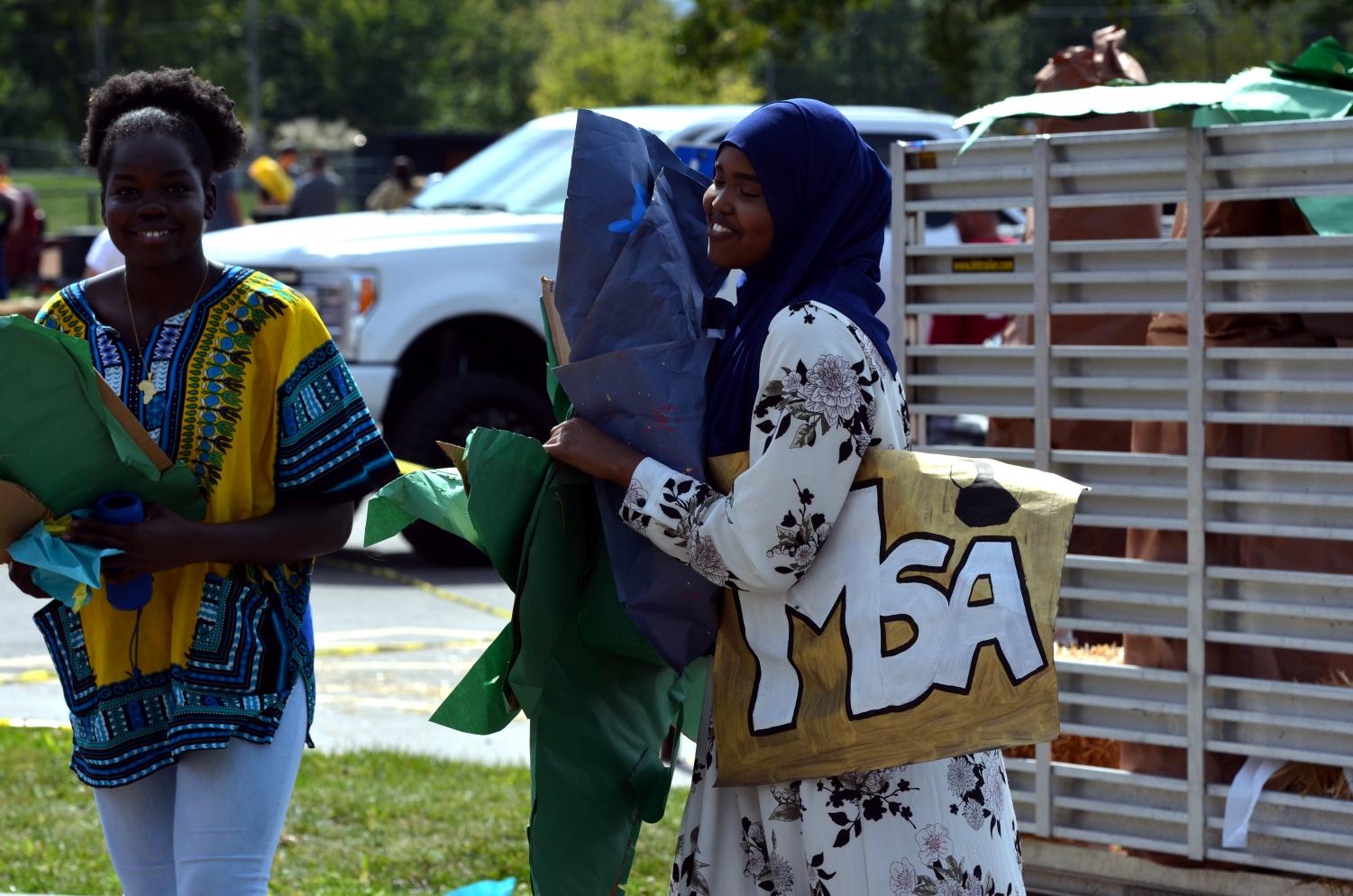 "The purpose of MSA is to just bring awareness and allow people to see what Islam really is instead of just what they see in the media,"Abdi said. "We hold events where people can ask questions and we can tell them what we do and what we believe in. I think that really unifies the people and allows for that meaningful conversation and dialogue."
Abdi said that she believes having conversations about contested topics is the best way to bring about change and understanding for those topics.
"I think creating that dialogue between people is what's going to [create] change," Abdi said. "Without having those conversations nothing will change because everyone has a little bit of inherent bias within them. By talking to people about what they perceive, it allows us to gain understanding."
According to senior Bryton Koch, meaningful dialogue comes from both parties having a mutual respect for each other and a desire to understand one another's points of view.
"I don't want to know what someone believes, I want to know why they believe it," Koch said. "If you don't understand where the other person is coming from then you can't discuss it with them effectively. If you don't even understand how they came to their conclusions then in your mind it makes them seem inept, like they're stupid for coming to that conclusion – when 99.9 percent of the time they're not stupid for coming to the conclusion, they were just raised differently or are in a different situation."
For Koch, the best way to create change is to set an example by understanding his own view points after having formed them based on research.
I think that setting the example is always an e ective way to create change," Koch said. "Read your sources and form your own opinion. There's a difference between reading to read and reading to understand, and we should really read to understand and to add that knowledge to ourselves and see how it shapes how we think."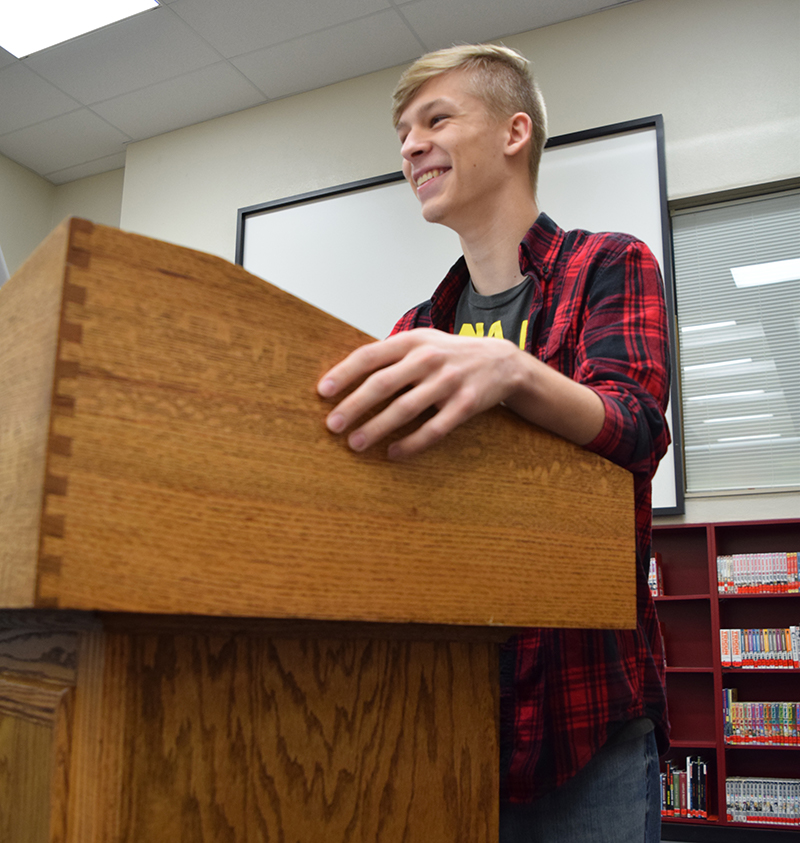 Hernandez – who advocates for environmental conservation, racial diversity and women's rights among other things – hopes to make changes in her community through activism and also through her career path.
"I'm hoping to become an envi- ronmental scientist while also keeping my activist identity and fighting for those problems that I won't be able to tackle with just my own degree," Hernandez said. "I want to make sure that I don't lose my passions for these problems because they're huge problems that aren't going to go away in a week or a month. They need to be fought for for long periods of time if we want to make change. The civil rights movement didn't get equal voting rights even after slavery ended. They [African-Americans] didn't get it after the amendment that gave them that right. As awful as it was, they had to wait until society changed their mind about what was going on to get their rights. It takes a long time, but you can't give up on the fight."
In order to advocate for her personal beliefs, Hernandez spreads her thoughts to those that can help make them reality by contacting her government representatives.
You have to make sure that you aren't just tweeting into the void," Hernandez said. "You have to be calling your senators, calling your representatives and making sure that your voice is heard by the people who are in power. Even though they are representatives, they are out of touch with who we are as people on the local, city of Gladstone or Kansas City level."
Whether someone is making change by having a conversation, join- ing a club or organization, or attending a march, Abdi believes that change is only made by a person's conscious decision to create it.
"The only way we can have change is if we change within ourselves and we decide to be open-minded and accepting and willing to see the perspectives of other people," Abdi said. "When people change within themselves, and when they want to understand, then they will. By having those conversations we can become more unified and we can get rid of all of the xenophobia, and all the hatred that stems from ignorance."
Every person has the ability to create change according to Abdi, who has seen the difference that MSA can make on both an individual and local level.
"I really hope there is a change, and that we become a more accepting and uni ed nation, but change starts with you," Abdi said. "Know that you can make a di erence just by yourself. You have the ability to create change and I feel like once you understand that, it inspires you to create that change. It's hard to create change, but keep an open mind. Be willing to understand the ideas and perspectives of other people, and be kind."