A cheerful spirit
Q&A with athlete of the week junior Jordan Turcheck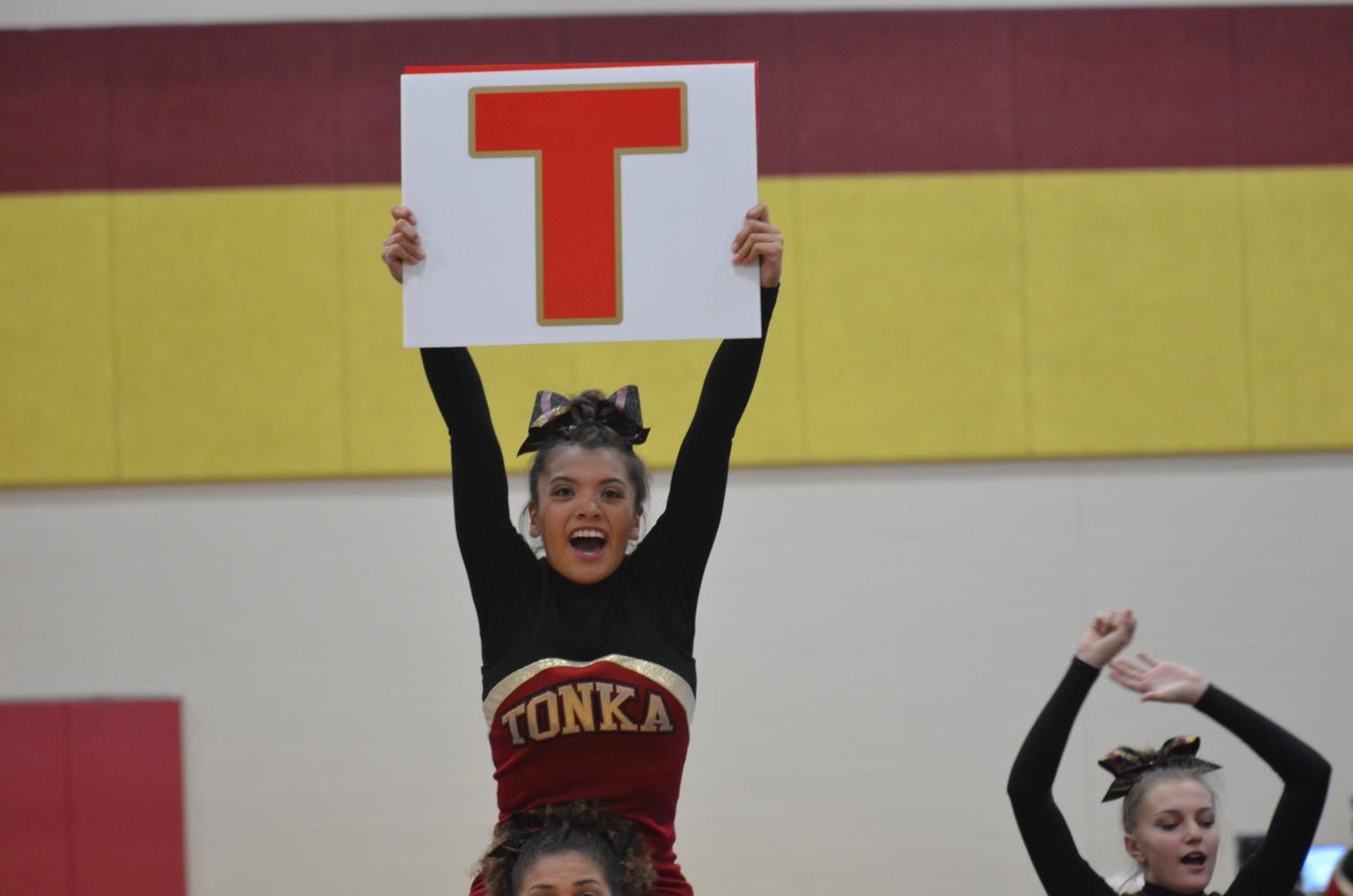 Athlete: Junior Jordan Turcheck
Sport: cheerleading
Position: main base
Involved in: DECCA, FCCLA
Q: How long have you played this sport?
A: "I've been in it for almost two years now."
Q: Do you play any other sports?
A: "I do school cheer here, and I also do another cheer team outside of school."
Q: Why do you believe you were chosen as athlete of the week?
A: "Maybe because of my spirit."
Q: What keeps you motivated throughout the season?
A: "Winning. Winning is a good one. Another one is being able to spend time with the people that I love"
Q: How do you keep up on your school work and play your sport?
A: "On my off day, I do my school work and when I have cheer I like to focus on that."
Q: How does being an athlete effect your school life?
A: "There can be drama, but I feel like it makes me a better person."
Q: Who are your most fervent supporters and how do they influence you?
A: "The girls on the cheer team. They help me through a lot."
Q: What's your favorite thing about being a part of a Tonka sport?
A: "Being able to have school spirit and being involved with the school."