A lost Griffin
Graduate dies in motorcycle accident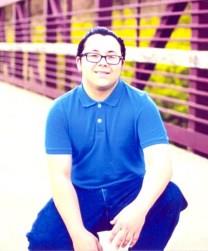 Winnetonka lost one of its own on Sept. 25, 2017. Class of 2017 graduate Vincent J. Spiwak-Flores died in Kansas City, MO. at the age of 18 as a result of injuries sustained in a motorcycle accident on 72nd Street and MO-1 Highway at around 10 p.m. According to police reports a Kansas City Police Department officer said he tried to pull over a motorcycle but the driver, Flores, sped off and crashed into another automobile injuring two others, who were taken to a nearby hospital with unknown injuries. Flores is survived by his grandparents Karen and Ted Spiwak, mother Stacy Spiwak, father Francisco Flores and brother Cesar Flores, as well as his two step-brothers Ayden McGrew and Ethan Olsson, and step-sister Jourdan Olsson.
Flores was a member of Boy Scout troop 215, a Mic-O-Say tribal dancer, and an Eagle Scout. While at Winnetonka, Flores lettered in tennis and was active in the symphonic orchestra, having played the violin since fifth grade. He worked for Pizza Hut as a server and delivery driver, and was a member of Tower View Baptist Church.
"I met Vincent my sophomore year," Patrick Biggs said. "I think Vincent was just that overall outgoing person, he was just a person all around."
His visitation was Oct. 2 from 5 p.m. to 8 p.m. His funeral was Oct. 3 at 2 p.m.