Hitting for a high point
Q&A with athlete of the week junior Maggie Williams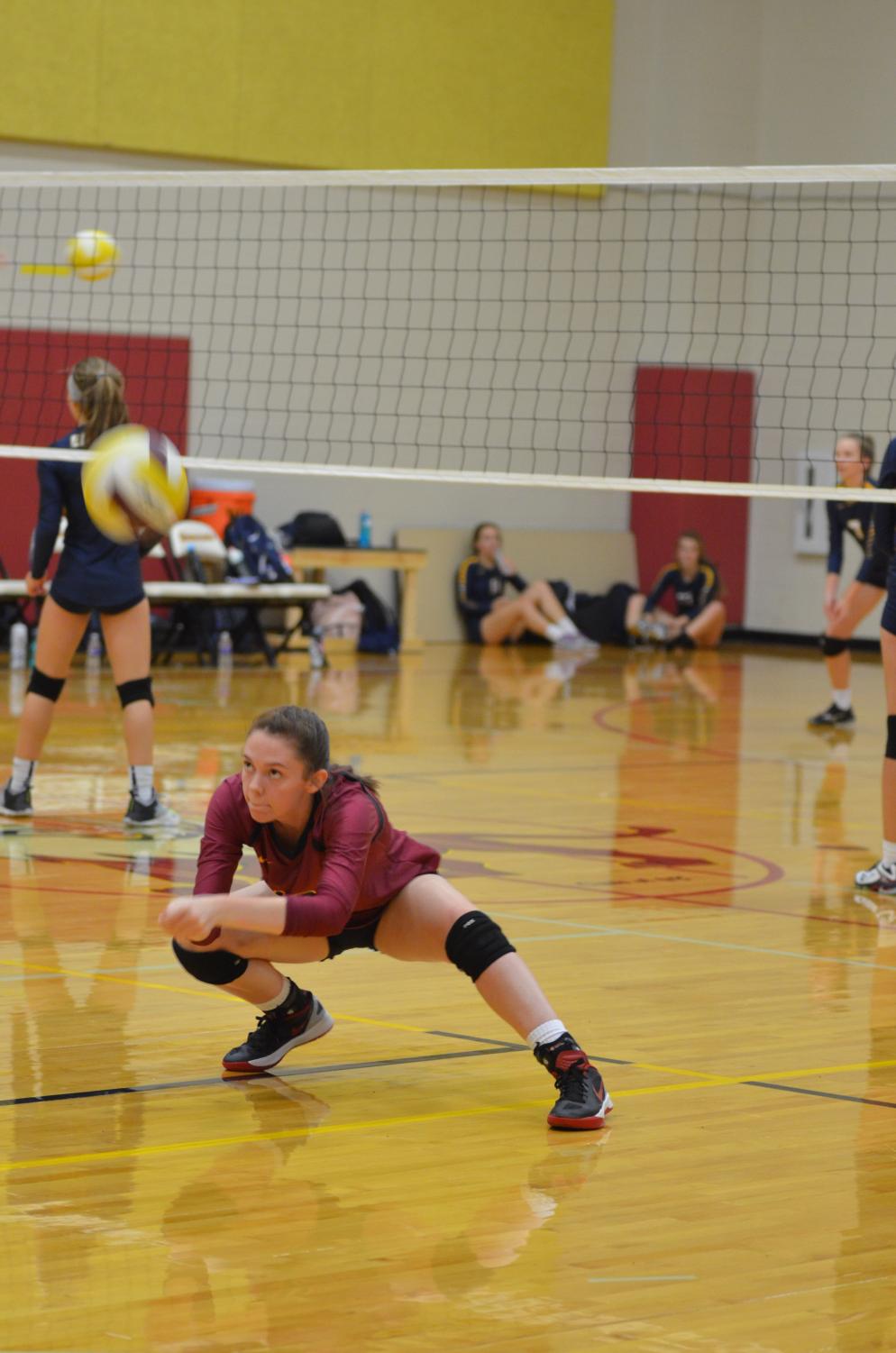 Athlete: Maggie Williams
Sport: volleyball
Position: outside hitter, defensive specialist
Involved in: Student Activity Advisory Board member
Q: How long have you played this sport?
A: "I started playing on a team when I was in fourth grade."
Q: Do you play any other sports?
A: "I do not, volleyball is my main priority."
Q: Why do you believe you were chosen as athlete of the week?
A: "I'm not sure because there are a lot of really good athletes, so I don't know."
Q: What keeps you motivated throughout the season?
A: "The thought of playing in college keeps me motivated because I know the work I do now is going to affect how that goes in my future."
Q: How do you keep up on your school work and play your sport?
A: "During the volleyball season, we practiced until six and then as soon as I got home would work on my homework until bed, so I just found time."
Q: How does being an athlete effect your school life?
A: "Being an athlete gets you more involved in school and I meet a lot of people through it, not just people on the volleyball team but other athletes."
Q: Who are your most fervent supporters and how do they influence you?
A: "My biggest supporters are probably my parents and my brother, because my brother was also an athlete and he understands. He just inspires me because he plays football in college so his support really helps me because I want to be like him when I'm older."
Q: What's your favorite thing about being a part of a Tonka sport?
A: "My fav
orite thing is meeting new people, because I meet a lot of great people through the sport because even on a club team I get to meet new people too."